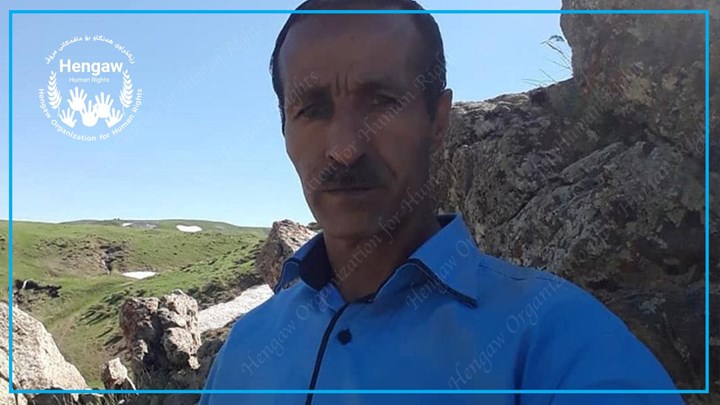 Hengaw: A political prisoner in Urmia central prison has been contracted the coronavirus inside the prison and transferred to outside of the prison and so the lives of several other political prisoners are at risk.

According to report by Hengaw Organization for Human Rights, on Sunday, May 10, 2020, a political prisoner detained in Urmia central prison, identified as Mohammad Sharif Salem, has been transferred to medical centers outside the prison due to contracting the coronavirus.

According to an informed source, Mohammad Sharif Salem was recently sent on leave and two weeks ago after returning to Urmia prison, was transferred to "Endeavour" ward in Urmia prison where he has been contracted the coronavirus.

Mohammad Sharif Salem, 41, from Dezej village located in Margavar district in Urmia, was arrested last summer by Urmia intelligence agency and sentenced to five years in prison by second branch of the Urmia revolutionary court on charges of collaborating with the Democratic Party of Iranian Kurdistan. The verdict was reduced to three years by an appeals court in January.

According to an informed source in Urmia prison, two days ago and one day after the transfer of Mohammad Sharif Salem out of prison, the prisoners in the wards of "Talash", "Amn", and "Hemayat" of Urmia prison rebelled and fled in protest against the prison authorities mismanagement in dealing with coronavirus outbreak in these wards. The "Amn" ward was set on fire in result of rebellion.

About 10 political prisoners are currently being held in the "Amn" ward of Urmia prison. The identities of some of detainees who have been authenticated by Hengaw are as follows; Arhan Ghasemi, Kamran Darwishi, Keywan Rashuzadeh and Omid Saeidi.

According to the prison regulations, every prisoner who returns from leave must be held in quarantine for two weeks, but three religious prisoners named Mohammad Hoseinpour, Mohsen Mahali and Farough Lawashlouei was held for only one day in "Talash" ward and transferred to the political ward the day after. The "Talash" ward is the same ward where Mohammad Sharif Salem has been contracted the coronavirus.

So far, at least seven prisoners have passed away and more than hundreds prisoners have been infected with coronavirus in Urmia central prison.