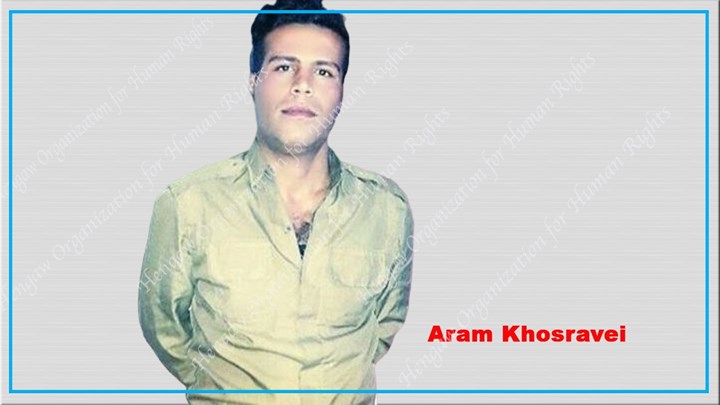 Hengaw: A citizen from Sanandaj has been arrested for six months by Iranian security agencies and the news about him has not been published in the medias yet.
According to the report received by Hengaw Organization for Human Rights, A 35 years old citizen from Sanandaj named Aram Khosrawi, the son of Neamat, has been arrested on
autumn 2019 by Mariwan intelligence forces and has been in prison from then.
Based on an informed source, Aram Khosrawi has been sentenced to three years in discretionary imprisonment in charge of espionage and cooperation with one of Kurdish opposition parties of Iran.
The source added that Aram Khosrawi has been the member of Komala Party of Iranian Kurdistan for some months last year and after separation from the party and returning to Sanandaj has been arrested by intelligence agency forces in Mariwan border.
This political prisoner has not had the right to have a lawyer during holding the court and has had no right for temporary release from prison so far.
The news of his arrest and issuance of imprisonment sentence for this citizen from Sanandaj has not been published yet in the medias and this is Hengaw Organization for Human Rights which publishes it for the first time.