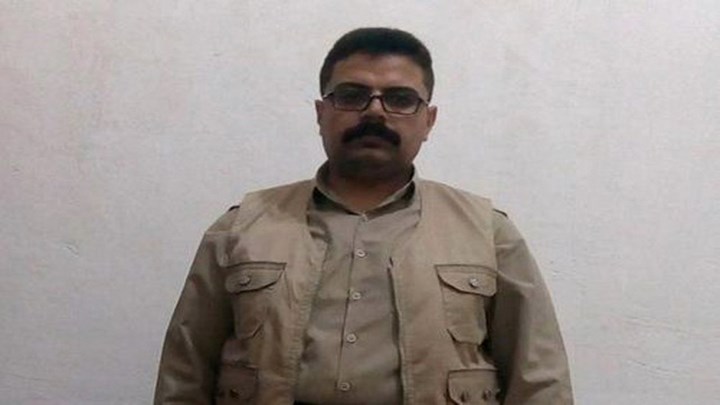 Hengaw: Two citizens from Piranshahr who had been arrested in January 2017, were together sentenced to 30 years of confinement by Iran's Judiciary.

Mohammad Ebrahimi, 51, son of Ahmad and Naseh Khaledi son of Mostafa both from piranshahr were sentenced to 30 years of imprisonment by Piranshahr's criminal court, according to the report of Hengaw Organisation for Human Rights.

The verdict was issued on charges of conspiracy against Iran's ragime and threatening national security through being members in Kurdish opposition parties in Iran.

Mohammad Ebrahimi is now being imprisoned in Naqadeh's Central prison. Naseh Khaledi was released on bail and fled from the country. He is now living in a neighbor country .
Mohammad Ebrahimi had been arrested on January 3, 2018. Naseh Khaledi who was Piranshahr's hospital employee had been arrested on January 6, 2018.