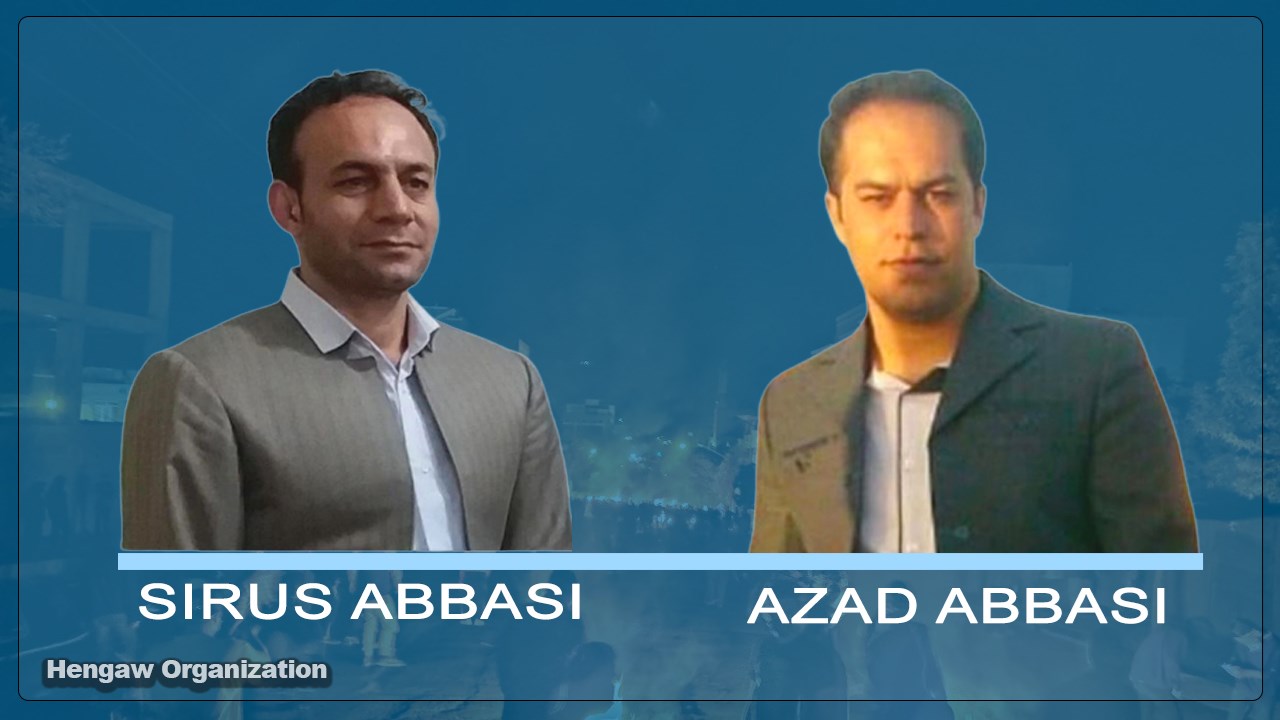 Hengaw: Monday, November 28, 2022
The Iranian judiciary sentenced Sirus Abbasi and Azad Abbasi, two brothers and civil activists from Dehgolan who were among the arrested protestors in this city, to a total of 12 years and 8 months in prison.
According to the report received by the Hengaw Organization for Human Rights, the second branch of the Iranian Criminal Court in Dehgolan has sentenced Sirus Abbasi and Azad Abbasi to 6 years and 4 months in prison each. According to the verdict, these two citizens were sentenced to 10 months imprisonment for "propaganda against the regime," 18 months for "disturbing public order," and 48 months for "gathering and collusion against national security."
According to the Consolidation of Sentences Law in Iran, the sentence of 48 months in prison will be applicable for these two civil activists.
Hengaw has been informed that, despite a formal request to appoint a lawyer, they were denied the right to access a lawyer and were tried in a video conference session for a few minutes.
Sirus Abbasi and Azad Abbasi were abducted on Wednesday, September 21, 2022, by Iranian government agents in Dehgolan, and after enduring 32 days of solitary confinement, they were transferred to Sanandaj Central Prison.
According to previous reports, during the arrest of Sirus Abbasi, the government agents severely beat him.