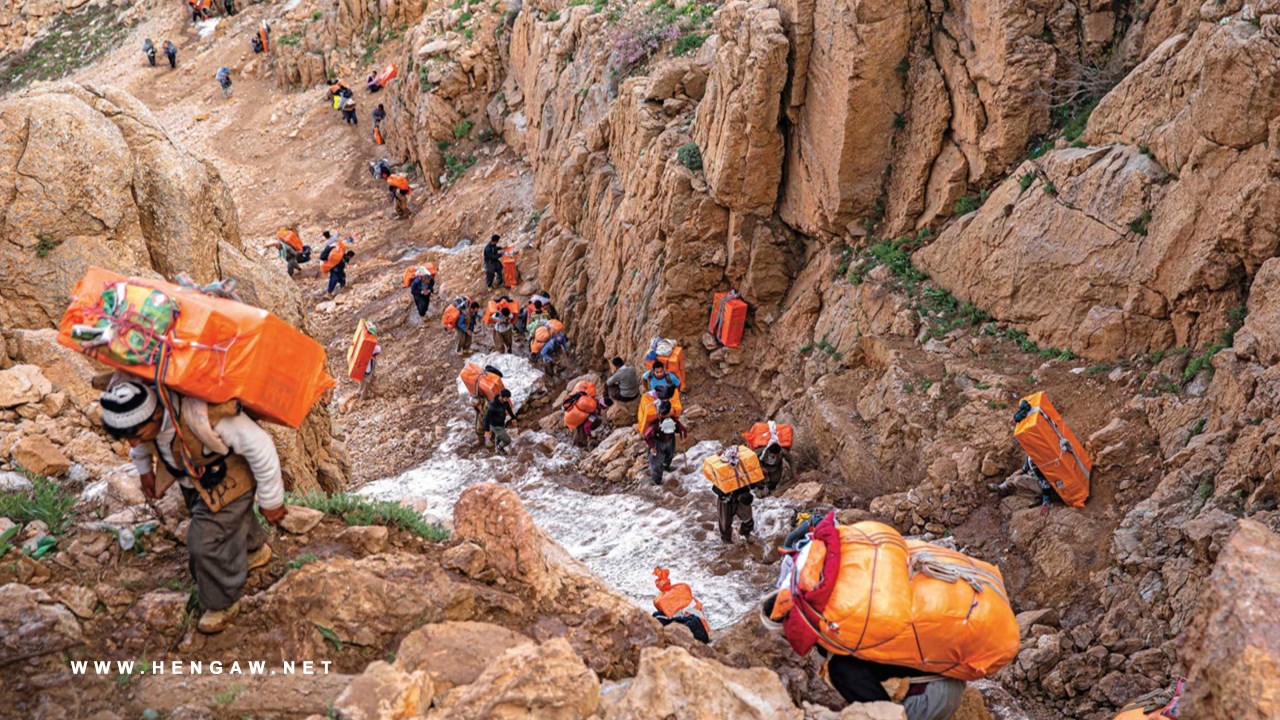 Hengaw: Tuesday, June 6, 2023

17-year-old Ali Hosseini, 18-year-old Kawan Hosseini, Soran Daneshi, and another Kolber named "Shwan" were wounded by direct fire from the Iranian border guard forces in Nowsud. These Kolbers who are from Paveh have been transferred to the Kurdistan Regional of Iraq's Medical Centers.

According to the report received by the Hengaw Organization for Human Rights, on the evening of Monday, June 5, 2023, Ali Hosseini, 17 years old, and Soran Daneshu, 20 years old, both from the village of Bolbazan, Paveh City, Kawan Hosseini, 18 years old from the village of Dasheh and Shawan( unknown family name) 35 years old from Satyari village of Paveh were injured by direct fire from government forces in the border heights of Nowsud.

According to an informed source, during the shootings from the troops of the border regiments in Nowsud, Ali Hosseini was seriously injured in the leg, Soran Daneshi in the hip area, Kawan Hosseini in the back and waist area, and Shwan in the hand.

These four Kolbers from Paveh city were taken to medical centers in Halabja city in Kurdistan region for treatment and medical care after being wounded by the Iranian government forces.