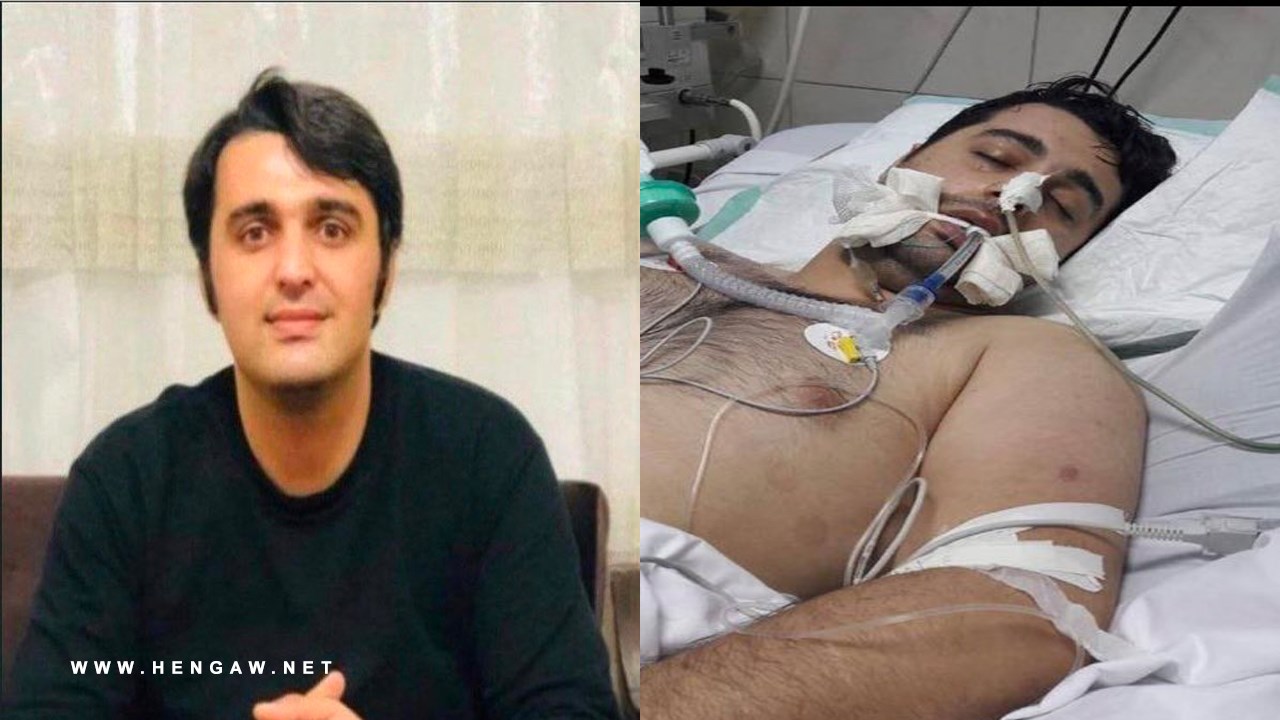 Hengaw: Thursday, August 31, 2023

Javad Rouhi, a political prisoner hailing from Amol, has passed away within the confines of Nowshahr prison. While certain accounts suggest the possibility of poisoning, unverified reports of his alleged murder have also emerged. Javad Rouhi was among the protestors associated with the Women, Life, Freedom movement.

According to the report received by the Hengaw Organisation for Human Rights, on Thursday, August 31, 2023, Javad Rouhi, a 35-year-old political prisoner hailing from Amol, located in the Mazandaran province, tragically passed away under mysterious circumstances within the confines of Nowshahr prison in this province.

As reported by official government media outlets, the prisoner in question was stated to have passed away this morning at "Beheshti" Hospital, allegedly due to convulsions. However, contradicting this account, Majid Kaveh, the attorney representing the prisoner, cited information from the family and revealed that the individual had actually died within Nowshahr Prison.

Some local sources also, referring to the previous physical and mental pressures and tortures of Javad Rouhi, considered the death of this protester to be a governmental murder caused by "poisoning".

Majid Kaveh, the attorney representing this prisoner, had previously stated in an interview regarding the death sentence handed down to his client by the judicial system of the Islamic Republic that Javad Rouhi was en route to reunite with his wife in Nowshahr. Kaveh emphasised that during the time of his apprehension, Rouhi was not among the protesters; rather, he was in the verdant area situated in front of his hotel.

He stated that his client refuted the accusations both during the investigation stage and in the presence of the investigator, firmly denying any culpability. In light of the significance of the case and the gravity of the charges leveled against the accused, a sequence of thorough investigative measures is being executed by the law enforcement officers. Nevertheless, as per the ongoing investigation, these measures are perceived to be insufficient and incomplete, necessitating further action.

This deceased prisoner had previously been charged by the first branch of the Sari Revolutionary Court with offences including "canonically owtlawed," moharebeh, and "apostasy," as well as "destruction of property through combustion," "incitement to create domestic insecurity," and "assembly of conspiracy and cahoots to commit crimes against national security". Consequently, he received three death sentences.

Upon transferring the case to the 9th branch of the Supreme Court, the verdict of the Sari Revolutionary Court was contravened, resulting in the case being remanded back to the Sari Revolutionary Court.

Javad Rouhi was apprehended by Iranian government forces on September 21, 2022, amid the public protests in Nowshahr, specifically within Azadi Square of the city.