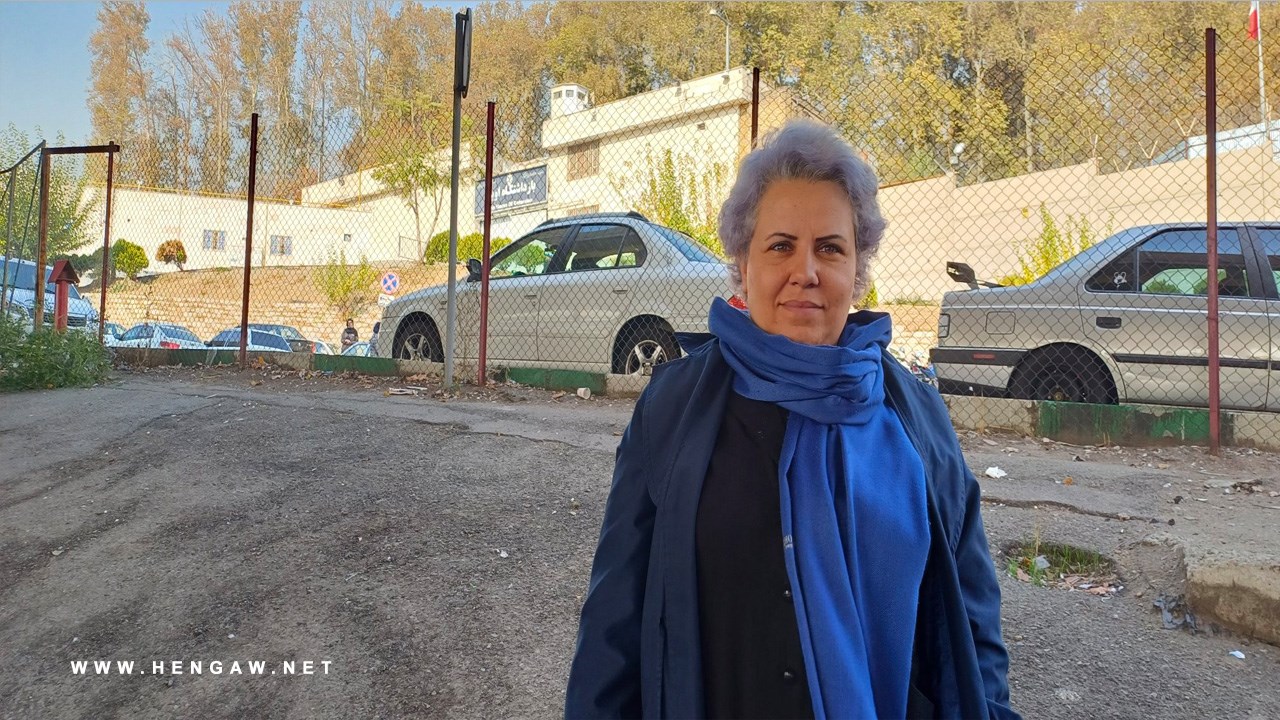 Hengaw: Sunday, November 19, 2023
Saeedeh Shafiei, a woman journalist who was recently sentenced to four years and three months in prison by the Iranian Judiciary, was arrested and transferred to prison to serve the sentence.
According to the report received by the Hengaw Organization for Human Rights, on Sunday, November 19, 2023, Saeedeh Shafiei, a journalist living in Tehran, was summoned by the Evin Prosecutor's Office to serve her four-year and three-month prison sentence. She was later arrested and taken to the Evin prison.
Hassan Homayoun, the husband of Saeedeh Shafiei, who announced the transfer of this journalist to Evin prison, had previously written on his page that the request for the retrial of Saeedeh Shafiei and Nasim Sultanbeigi was rejected in the Supreme Court and they should appear in the Evin courthouse soon for the execution of the sentence.
Recently, Saeedeh Shafiei and Nasim Sultanbeigi, another woman journalist, were sentenced by branch 26 of Tehran's Iranian Islamic Revolutionary Court, headed by Judge Iman Afshari, to 8 months in prison for the charge of "propaganda against the regime" and to three years for the charge of "association and collusion". They were sentenced to 7 months of imprisonment and 4 years and 3 months of penal servitude.
These two journalists were banned from membership in political and social groups for two years and banned from leaving the country for two years as additional punishments.

Also, Mehrnoosh Zarei Hanzaki, another defendant in this case, has been acquitted of imputed charges. The meeting to proceed with the accusations of these three journalists was held on July 3, 2023, at the 26th of July branch of the Court and the verdicts issued were recently communicated to them.