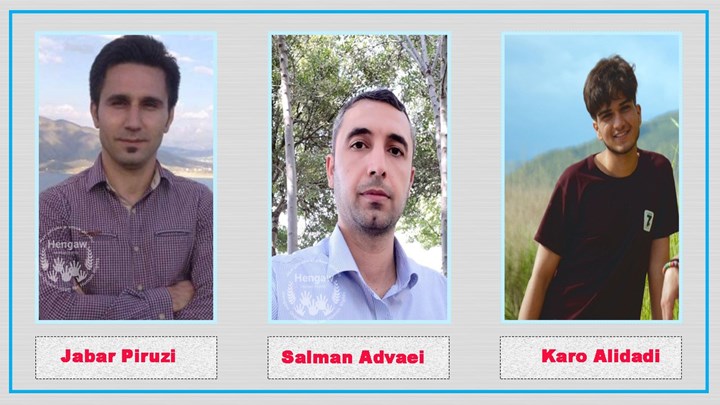 Hengaw: Following the mass detention of Kurdish citizens in Iranian Kurdistan , at least 3 other citizens have been detained by Iranian security forces in recent days, and taking into account these cases, the number of detainees in Marivan district of Kurdistan Province has risen to 7 in recent week.
According to a report received by Hengaw Human Rights Organization, on Sunday, January 10, 2021, Iranian Intelligence Forces in Marivan raided the house of a Kurdish citizen from the village of Sardush, identified as Jabbar Piroozi, and detained him.
According to an informed source, Jabbar Piroozi was transferred to Sanandaj after his detention , and charges against him are still unknown.
On the same day, Iranian intelligence service in Marivan summoned one of the city's environmental activists, identified as Karo Alidad, and interrogated him for several hours. He was released after taking a pledge.
Also , on Wednesday, January 6, Iranian Intelligence Service in Marivan raided the home of a citizen identified as "Salman Advaei" and detained him.
According to Hengaw's sources, Salman Advaei was from Sarvabad and a resident of Marivan, who was working on the Bashmakh border. He has been transferred to an unknown location after his detention .
During the detention , Iranian security forces searched and inspected his house and confiscated his personal belongings, including his mobile phone and laptop.
Yesterday, Hengaw reported the detention of 4 other citizens in Marivan, identified as Zanyar Motamedi, Karvan Minooi, Dana Samadi and Sirvan Karimzadeh.