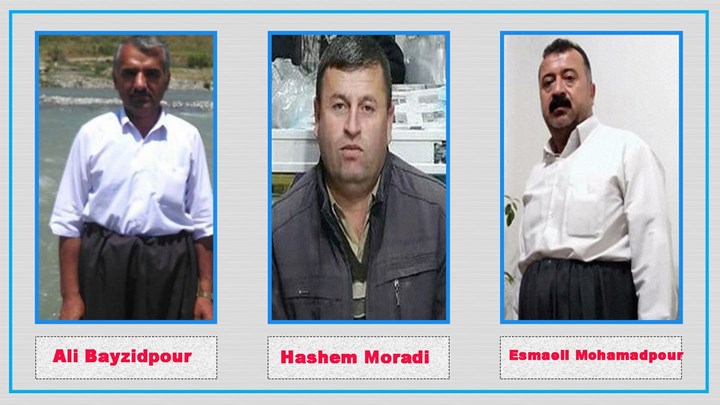 Hengaw: 6 Kurdish citizens of Piranshahr, district of West Azerbaijan (Urmia) province in Iranian Kurdistan who were arrested by Iranian security agencies in fall 2020 , have been sentenced to prison by Iranian Islamic Revolutionary court to a total of 30 years in prison in recent days.
These 6 Kurdish citizens identified as Khidir Ghaderi Azar, Mohammad Ghaderi Azar (son of Khidir ), Ali Bayazidpour (Jula), Shafi Mohammadnejad, Ismail Mohammadpour (Haji Abdullah) and Hashem Moradi were arrested and tried and each has been sentenced to 5 years in prison on charges of collaborating and membership in the Kurdistan Democratic Party of Iran .
According to an informed source, Ali Bayazidpour, 49, from the village of Shineabad, was tried in absentia and sentenced to prison.
These 6 citizens were arrested by Iranian security forces in November 2020 along with several other citizens from Piranshahr and were released on bail after nearly a month.