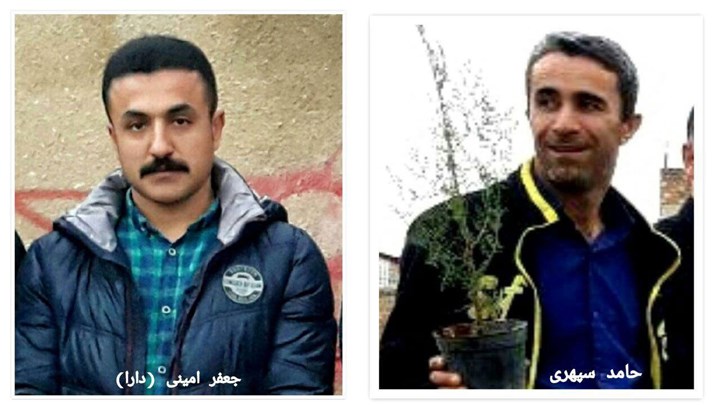 Hengaw: Two environmental activists from Bokan who were arrested in the winter were sentenced to jail.
According to the reports recieved by Hengaw Organization for Human Rights, "Hamed Sepehri" and "Jafar Ebrahii", two environmental activists from Bokan, accused to propaganda against regime were sentenced to jail from the Iranian court.
Based on the sentence released from Urmia court on April 25th, and they were informed about it in the past days, Hamed was sentenced to a year of jail, and Jafar was sentenced to 6 months of jail.
Hamed and Jafar had been arrested by Intelligence Office forces of Iran on Saturday, March 11th, 2018.
Finally, they freed temporarily after 40 days on Tuesday, April 17th, 2018, by a commitment of 50 million Toman, and they need to wait for the next runung court.
In fact, they were a member of the environment society of Bokan called "Wilat".