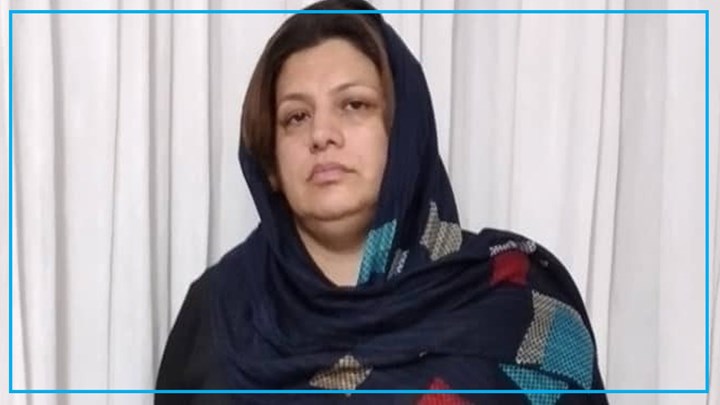 Hengaw : According to a report received by Hengaw Human Rights Organization, Fatemeh Davand, one of the detainees of November 2019 protests In Bokan , who is serving her sentence in Urmia's Central Prison, protested against the decision of the prison authorities for rejecting her temporary release since Thursday, November 12, 2020 . Therefore she has gone on a hunger strike .
According to an informed source from Urmia's Central Prison, Fatemeh Davand was transferred to the safe ward after going on a hunger strike by prison's security forces
Fatemeh Davand, 42-year-old and mother of three, was detained by Iranian security forces in Bokan on Saturday November 16, 2019 during protests over rising gas prices . She was then transferred to the Urmia Intelligence Detention Center . After 4 days, she was transferred to women's ward in Urmia's Central Prison.
This female Kurdish activist was first tried by second Branch of the Bokan's Criminal Court on February 5 , 2020 and sentenced to 5 months in prison and 30 lashes on charges "disturbing public order."
She was also tried by the First Branch of the Revolutionary Court of Mahabad, headed by Judge Javad Gholami, on May 12 , 2020 and sentenced to 5 years in prison on charges of "acting against national security." Later the judge reduced the sentence to 3 years and 9 months in prison.
Finally Fatemeh Davand was transferred to Urmia's Central Prison on Wednesday, August 5 , 2020 , to serve her 3 years and 9 month sentence.