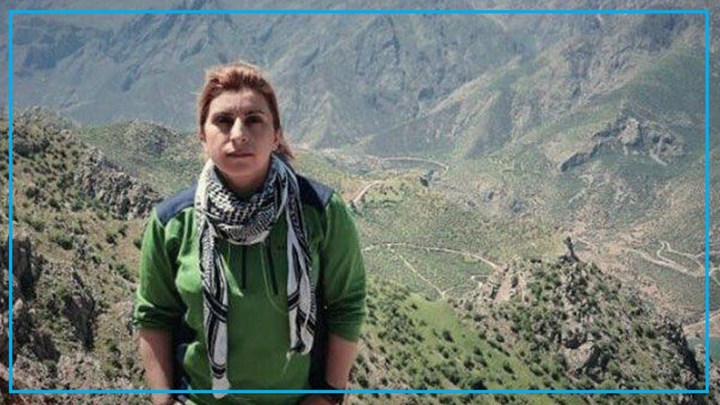 Hengaw: A female Kurdish activist from Sanandaj has been sentenced to prison by the Iranian Islamic Revolutionary Court in this city on charges of membership in Kurdish political parties.
According to a report received by Hengaw Human Rights Organization, in recent days, Franak Jamshidi, an environmental activist from Sanandaj, has been sentenced by First Branch of the Iranin Islamic Revolutionary Court of Sanandaj headed by Judge Saeedi to 4 years in prison on charges of membership in a Kurdish opposition party. The sentence was officially notified to her lawyer on Tuesday, February 2, 2021 .
Frank Jamshidi was detained by Iranian Intelligence Service in Sanandaj on Sunday , June 2020 And was released on bail of 200 million Tomans after four and a half months and until court hearing .