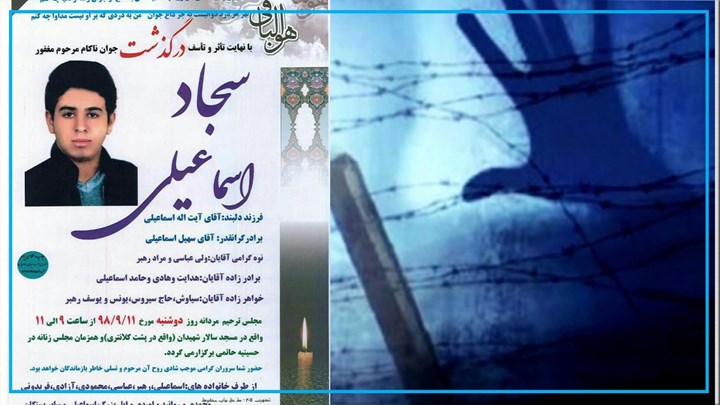 Hengaw: A young man from Ilam who participated in the protests against the political leadership of Iran and was arrested has been tortured to death.

A Kurdish citizen named Sejad Ismaili from Eywan, Ilam province, who was arrested by IRGC forces during the last protests against the regime of the Islamic Republic of Iran in Ilam, has been tortured to death in a headquarters of the Etlaat (Iranian intelligence agency).

The body of Sejad Ismaili was handed over to his family on December 1, 2019. They were threatened not to go public with his death. The cause of death should be "suicide".

The protests in which the young man participated were triggered on November 15 after a government decision on gasoline prices and lasted for over a week. Security forces of the regime beat down the demonstrators and arrested hundreds of people. Citing the registered statistics of the human rights organization Hengaw, at least 48 demonstrators and civilians in the Kurdish provinces were killed by Iranian security forces.