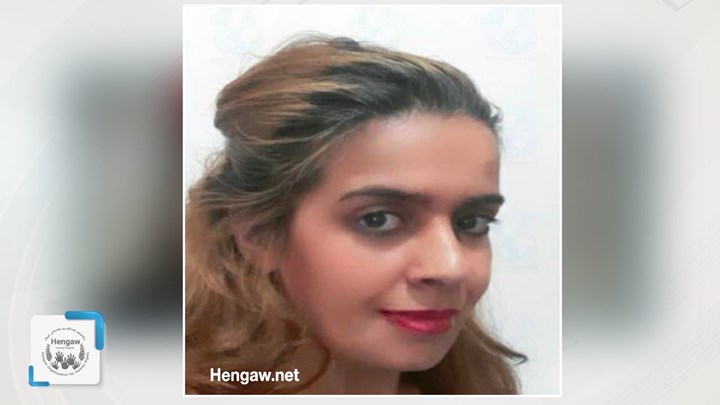 Hengaw: Hadidja Mehdipour, a Kurdish activist from Ayvan who was arrested and sentenced by Iranian regime forces three months ago, has to begin her prison sentence in Ilam.
According to the report received by Hengaw human rights organization, Khadijeh Mehdipour, a 34-year-old Kurdish activist from Ayvan, Ilam Province, has to begin her 20-month prison sentence in the Women Prison of Ilam.
Khadijeh Mehdipour was arrested in Ilam on October 10, 2021 without an arrest warrant by security forces of the Islamic Republic of Iran.
According to an informed source, Khadijeh Mehdipour has been indicted on several counts in the Ilam Revolutionary Court in recent days. She was sentenced to the longest prison term of 20 months for "propaganda against the government", "disrespect for the founders of the Islamic Republic of Iran" and "disrespect for the leader of Iran".
The source added that Khadijeh Mehdipour was suffering from kidney pain. In addition, she is undergoing a medical examination due to a black spot in her eye.
It is worth noting that Khadijeh Mehdipour was arrested on October 3, 2020 by security forces of the Islamic Republic of Iran on charges of civil activism and released on bail of 3 million toman.