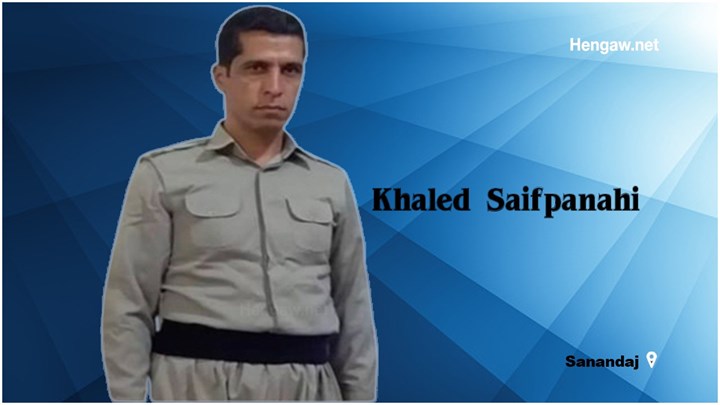 Hengaw: Wednesday, May 11, 2022

Khalid Seifpanahi, a citizen from Sanandaj, who spent more than a week under house arrest with his old mother on Nowruz this year, was sentenced by the Sanandaj Revolutionary Court to three months in prison for "collaborating with the Komala Party of Kurdistan of Iran."

Hengaw was informed that this sentence was issued by Branch 1 of the Revolutionary Court of Sanandaj, headed by Judge "Hossein Saeedi" and Mr. Seifpanahi had not even received a summons from the court. The sentence was issued in absentia and was officially notified to him on Monday, May 9, 2022.

According to an informed source, no text message or notification was sent to Khalid Seifpanahi and he has appealed against the verdict.

It is worth mentioning that Khaled Seifpanahi had been under house arrest for more than a week this year with his mother, Daye Khadijeh Hosseinpanahi, and the security agencies had informed them that they had no right to participate in Nowruz ceremonies.

Unlawful deprivation of liberty of persons for commuting is not only a violation of international human rights standards, including the Covenant on Civil and Political Rights but also a crime against the legitimate rights and freedoms of individuals in the domestic law of the Islamic Republic. However, the security forces in Kurdistan do not even comply with domestic law.