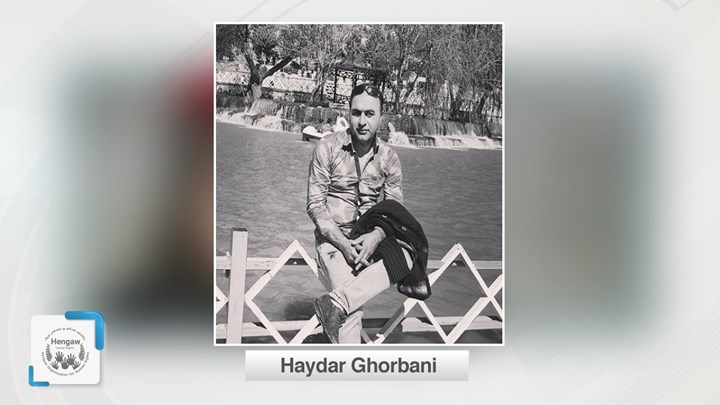 Hengaw: A labor activist from Kamyaran has been sentenced to imprisonment by the judiciary of the Islamic Republic of Iran.
According to a report received by Hengaw Human Rights Organization, during the past few days, Haidar Ghorbani, a labor activist from the village of Bezush in the Kamyaran district of Kurdistan Province was charged by the Second Branch of the Iranian Islamic Revolutionary Court with "membership in a group
Who disturb the National security"and "propaganda against the Islamic Republic of Iran " has been sentenced to a total of 11 years in prison.
It is worth mentioning that the sentence issued in recent days has been notified to this citizen by the Sana system and he has been called to serve this sentence.
Haidar Ghorbani, a labor activist and a member of the Free Trade Union of Iran, was arrested at his home by Tehran Intelligence Service on Sunday, June 2021 And transferred to Evin Prison.
This labor activist was released from prison after 23 days on bail of 250 million Tomans until the end of the trial.