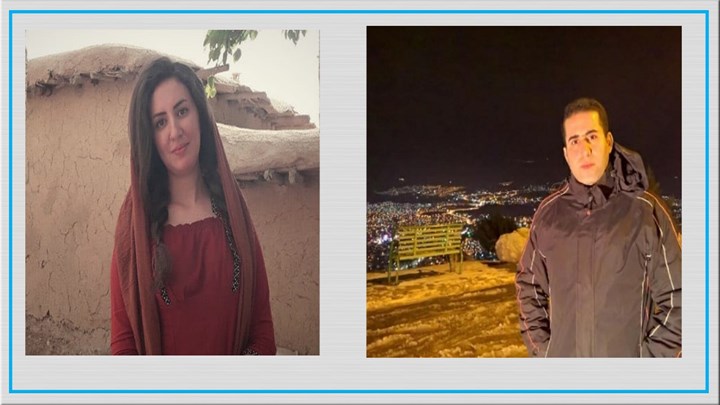 Hengaw : Two Kurdish civil and cultural activists from Islamabad-Gharb (Shabad) district of Kermanshah province in Iranian Kurdistan are still in detention after two weeks of detention without having the right to access a lawyer.
According to a report received by Hengaw Human Rights Organization, two weeks after the arrest of Dariush Moradi, a member of the editorial board of the Hesareh (Star) cultural and literary site, and Anisa Jafari Mehr, a member of the Writers Council of " J" Quarterly and a Kurdish language teacher, lo are still being held in the Nabi Akram IRGC intelligence detention center in Kermanshah.
According to an informed source, these two Kurdish activists have been denied access to a lawyer for the past two weeks and have only been able to contact their families by phone three times, for a very short time.
On Monday, November 23, 2020, IRGC intelligence forces in Kermanshah raided the homes of Dariush Moradi and Anisa Jafari-Mehr and detained them.
It is reported that more than 20 security forces raided the homes of these two Kurdish activists and, in addition to arresting them, searched their homes and confiscated their personal belongings.
As of preparation of this report , the reason or reasons for the detention of these two Kurdish activists or the charges against them are still unclear.
These two Kurdish activists were also detained in December 2020, along with several other Kurdish activists from Islamabad-Gharb, by intelligence forces of the Nabi Akram IRGC Corps in Kermanshah.