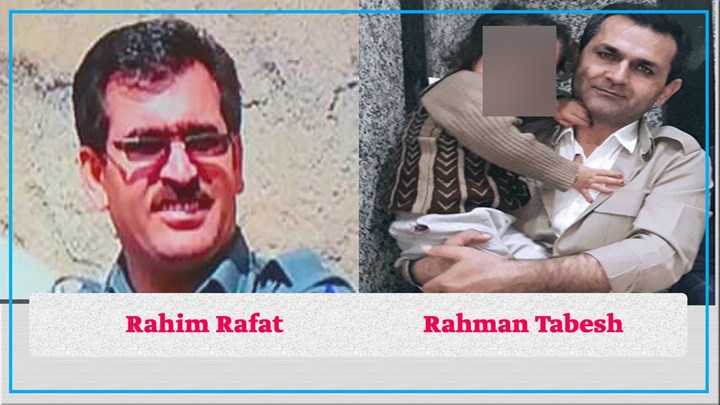 Hengaw : Two Kurdish citizens from Oshnaviyeh (Sheno) who were arrested in July 2020 and sentenced to prison by the Iranian judiciary in November, have been detained to serve their sentences.
According to a report received by Hengaw Human Rights Organization, on Monday, March 8, 2021, Rahim Rafaghati and Rahman Tabesh, two citizens of Oshnaviyej, who were each sentenced to 3 years and nine months in prison , were arrested to serve their sentences. And were transferred to Naghadeh Central Prison.
These two Kurdish citizens were arrested on July 2020 , along with 6 other citizens, by the Iranian Intelligence Service and were temporarily released on bail two months later.
Rahim Rafati and Rahman Tabesh were sentenced by the Iranian Islamic Revolutionary Court in November 2020 to 3 years and 7 months in prison on charges of membership in the Kurdistan Democratic Party of Iran and 8 months in prison on charges of conspiracy against the regime. 3 years and 7 months imprisonment is applicable. The ruling was upheld by the provincial court of appeals.