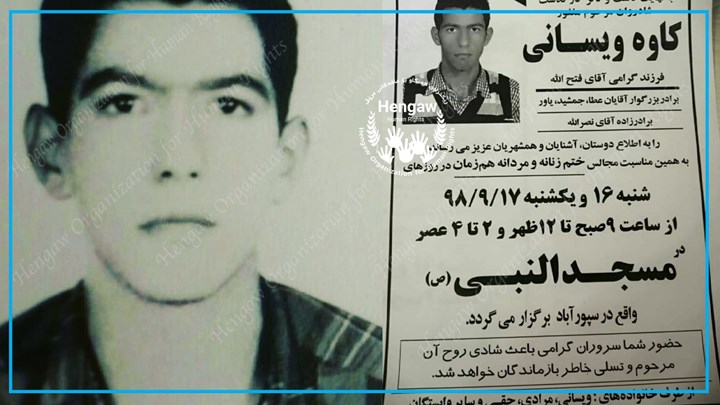 Hengaw: one of arrested Kurdish citizen in the course of current protests passed away because of heavy torture. Then his corpse had leaved in city.

Based on received reports to Hengaw Human Right Organization, Kaveh Vaysani son of Fathollah arrested in current anti governmental protests in Sanandaj, then he killed by Iranian intelligence forces under heavy torture.

Hengaw informed source in Sanandaj said: Kaveh arrested in second day of protests (17th November) and his corpse leaved in the city.

Kaveh Vaysani was from Khamesan (a village in the country of Kamyaran) and he resided in the Sanandaj. According to evidences, his body injured and effects of tortures were obvious.