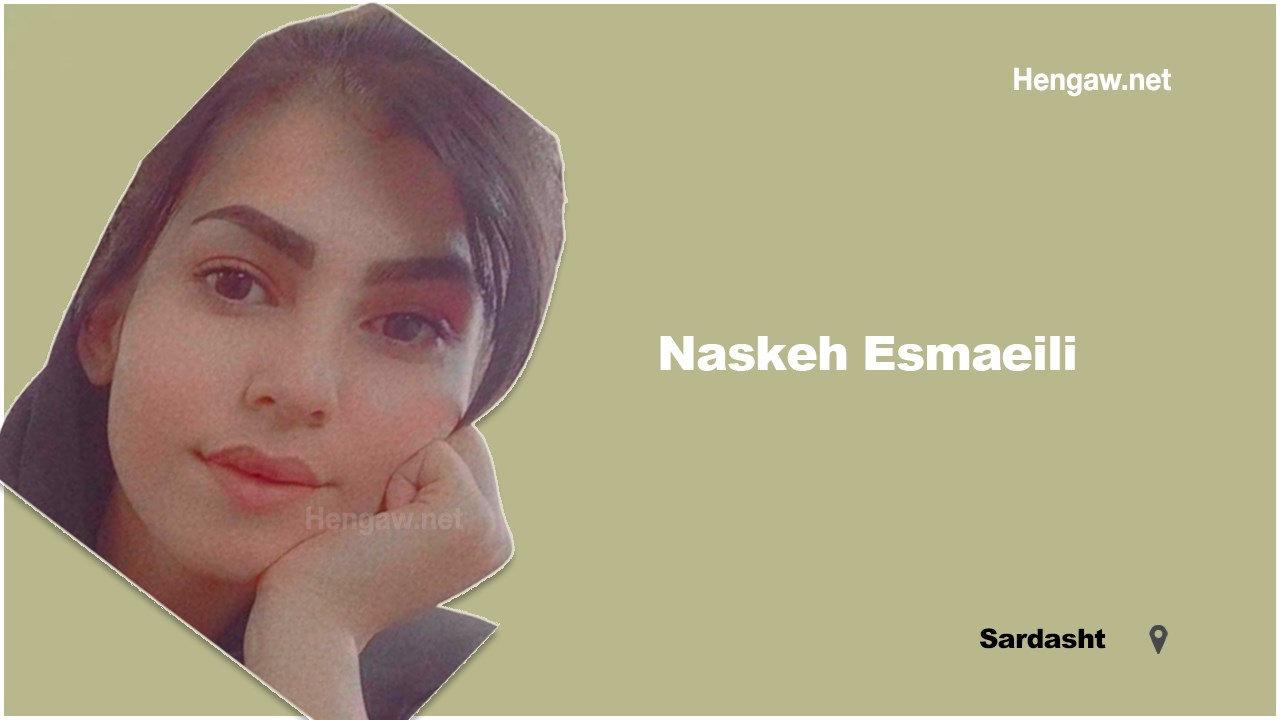 Hengaw: Tuesday, July 5, 2022

A woman from Sardasht identified as Naske Esmaili, 24, was arrested by the security forces about six months ago, and after being interrogated under harsh conditions with an unclear legal status, she was transferred to the women's ward of Urmia prison. There is no information about her condition till now.

According to Hengaw, Naske Esmaili was arrested by IRGC forces in early January 2022 after surrendering to the security forces on the Sardasht border, and since then, she has been kept in prison without having the minimum of a fair trial. She has been deprived of access to legal advice and a lawyer and also the right to visit her family.

Based on Hengaw's information, Naske Ismaili's husband took her to Syria and joined ISIS 6 years ago under the pretext of going to Europe. Naske succeed to escape after 14 months and surrendered to the Syrian Democratic Forces. She finally returned to Iran last winter after staying in one of the Syrian Democratic Forces camps for more than four years and handed herself over to the security forces of Iran.

According to an audio file received by Hengaw, IRGC forces severely tortured her physically and mentally during her arrest.

Besides announcing information, Hengaw calls for the attention of human rights organizations regarding the legal uncertainty of this politically imprisoned woman.