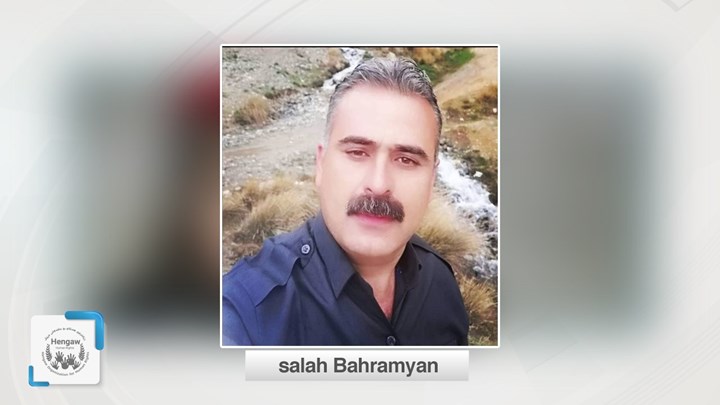 Hengaw: A citizen from Oshnovieh, who was detained by security forces in early spring, was sentenced to imprisonment by the judiciary of the Islamic Republic of Iran.
Salah Bahramian, a citizen of Oshnavieh, was sentenced to two years in prison by the First Branch of the Revolutionary Court of Urmia, presided over by Judge Rezaie, according to a report received by the Hengaw Human Rights Organization.
The sentence was issued on charges of "membership in the Kurdistan Democratic Party of Iran" and he was acquitted of "collusion against the regime."
Salah Bahramian's trial was held in early July of this year, and this sentence was officially announced on Saturday, July 24th.
Salah Bahramian, 44, a resident of the village of Gond-e Vila in Oshnovieh, was arrested by the Revolutionary Guards on Sunday (April 11, 2021) and released temporarily on bail a month later.