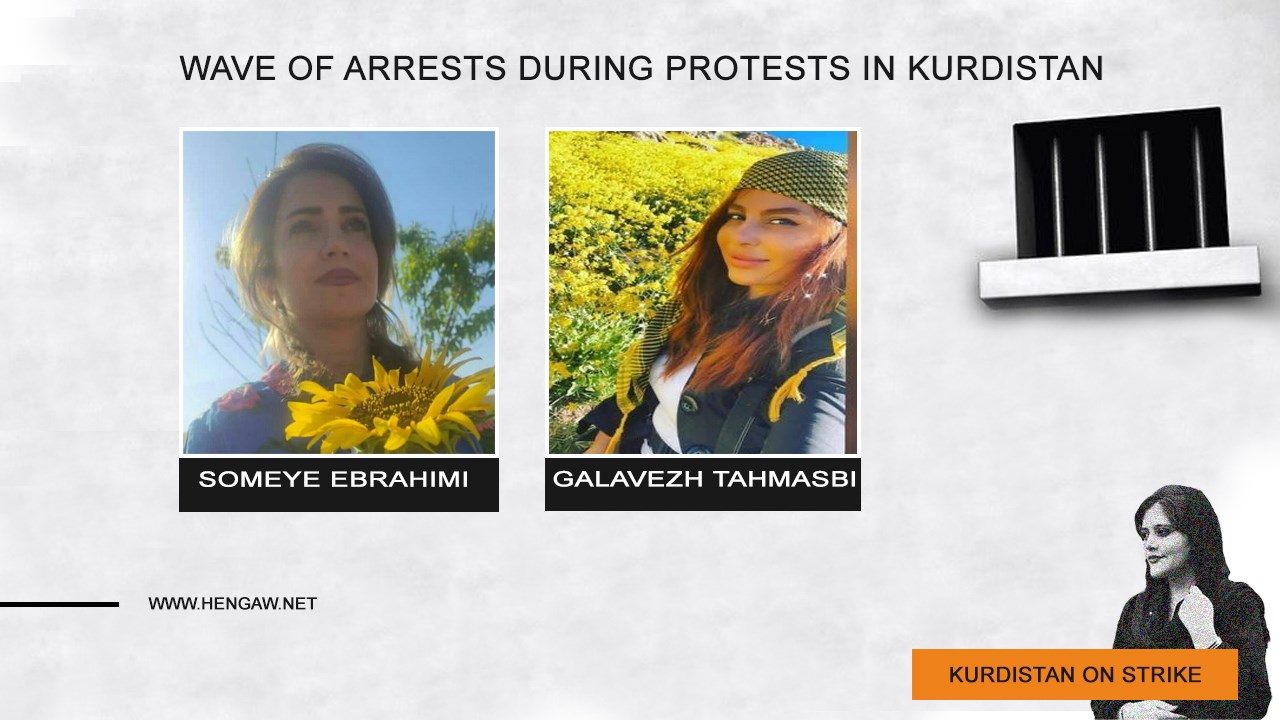 Hengaw: September 30, 2022, Friday

Two female activists from Sanandaj, Galavezh Tahmasbi, 39, and Someye Ebrahimi, 36, were detained by security forces during demonstrations against the state kill of Zhina Amini.

The security forces detained environmental activist Someye Ebrahimi and civil activist Galavezh Tahmasbi on Sunday, September 25, 2022, according to reports received by Hengaw Organization for Human Rights.

According to an informed source, the security authorities severely beat these two activists while they were being arrested.

After six days of detention of these two female activists, despite ongoing follow-up of their families, their whereabouts remain unknown.