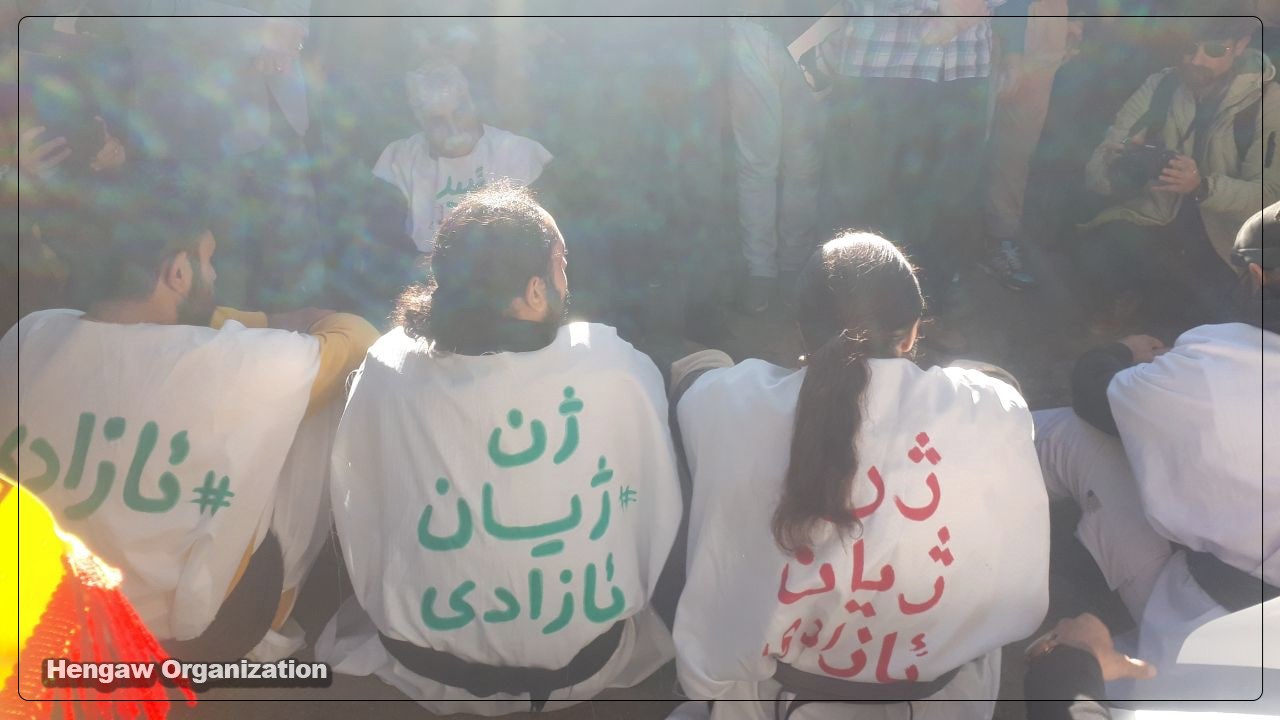 Hengaw: November 24, 2022
During the most recent uprisings in Kermanshah's Sahneh city, IRI forces abducted dozens of civilians, 30 of whom have so far been identified by the Hengaw Organization.
According to a report received by the Hengaw Organization for Human Rights, IRI repressive forces violently attacked civilians gathered for the memorial of Seyed Khalil Alinezhad* in Sahneh, Kermanshah Province, on Friday, November 18, 2022. Those forces detained dozens of civilians in Sahneh, the identities of 30 of whom have been confirmed by the Hengaw so far.
Some of the arrested citizens whose identities have been confirmed by Hengaw include Fariborz Shah Ebrahimi, Seyed Farhad Zalonuri, Seyed Faridoon Taheri, Ali Nazari, Naushad Taheri, Ghadir Rahimi, Hamid Gorgin, Mehrali Hemti, Nemat Porwali, Shahrouz Esmaili, Kaki Saeed Almasi, Siavash Kaliai, and Kamiab Haidari.
There are also sixteen other citizens who were abducted by government forces at the scene, including Seyed Ali Dekaei, Seyed Shaho Shahebrahimi, Afshin Azimi, Maysam Azemi, Hamid Zandinejad, Navid Hasanlou, Seyed Fawad Shahebrahimi, Faeze Ranaei, Naqi Rahmani, Amin Malekzadeh, Hamid Afshar, Rashid Mohammadi, Burdia Tajdini, Meraj Hemmati, Farzad Rahmatabadi, and Mohammad Bahrami.
Within 48 hours of this gathering, Pedram Asadi, a civil activist from Sahneh and a resident of Rasht, was abducted by government forces in Sahneh city on Sunday, November 20.
So far, there has been no reliable information about these citizens' fate or whereabouts.
*Seyed Khalil Alinezhad, born in 1958 in Sahneh, Kermanshah Province, was a great master of the spiritual instrument tanbur and recognized as one of the best tanbur players ever known. Seyed Khalil Alinezhad, a spiritual leader of the Yarsan religion, was assassinated in Sweden in 2001 by the Islamic Republic of Iran.