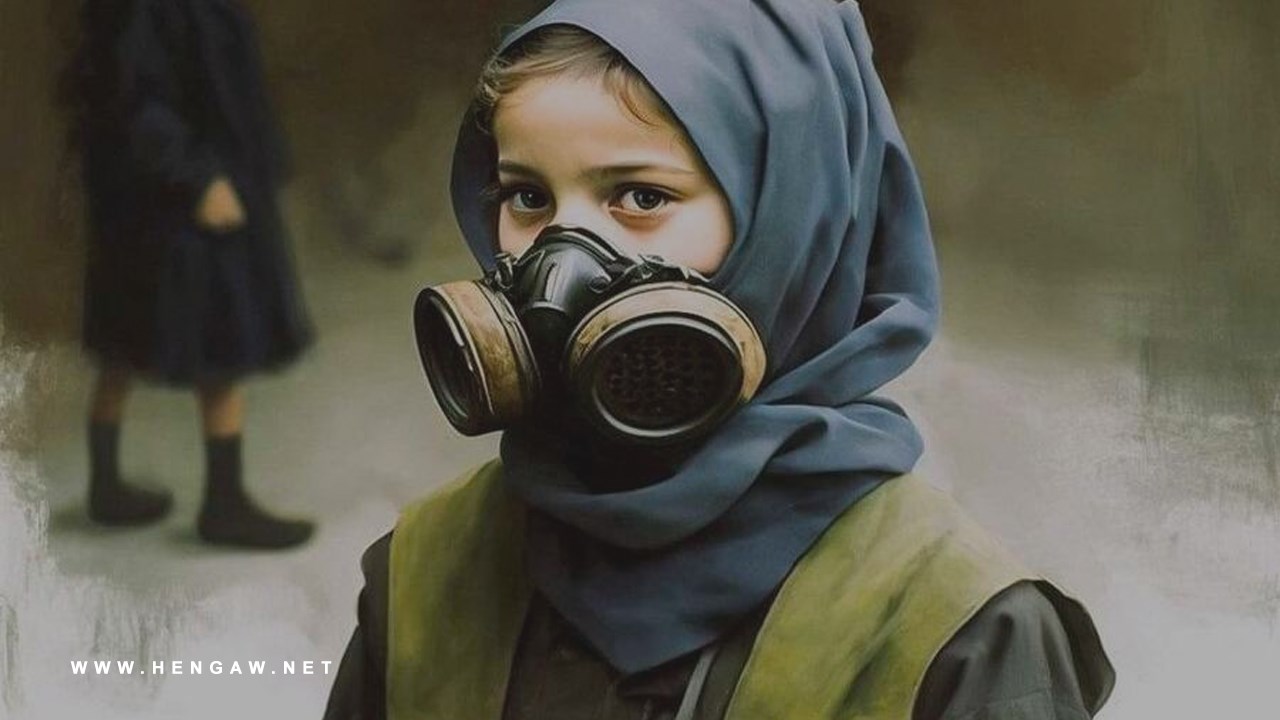 Hengaw: Monday, April 17, 2023
Reports of at least 20 chemical attacks on schools have emerged in various cities in Iran. Only in Bukan City were the schools targeted five times in the past day. Other cities, including Gilan-e Gharb, Karaj, Tabriz, Kermashan, Dezful, Isfahan, Saqqez, Urmia, Sanandaj, Ravansar, and Khorramabad, have also witnessed these attacks. The coordinated attacks are believed to be organized.
According to a report by the Hengaw, Organization for Human Rights, on Monday, April 17, 2023, the Fajr, Esmaat, Setayesh, Shahed, and Honarestan-e Sharaf girls' schools in Bukan were the targets of chemical attacks.
Nian Karimi, a student of health and fitness education at Fajr Art School in Bukan, was urgently transferred to medical centers in Urmia due to the severity of her health condition.
As the attacks in Bukan continued, military helicopters flew over the city, and security forces were stationed in public places.
In Gilan-e Gharb, a city in Kermashan province, the attacks targeted Shahrivar high school, Andisheh Honar high school, and the Esmaat and Khadijeh Kobra girls' schools.
In Karaj, two schools were also targeted, and the school administrators prevented students from leaving the premises. At the Jafar Sadegh school, water bottles were prohibited in classrooms.
The Aseman-e Shahr high school in Tabriz was also attacked, and students were not allowed to leave their classes for hours.
In addition, in Khorramabad, several students were poisoned by inhaling gas at the Bint al-Hoda Sadr high school. Threatening messages with the subject of "mandatory hijab compliance" were also sent to parents simultaneously with the attacks.
These chemical attacks on schools have raised concerns among human rights organizations and the public in Iran, with calls for authorities to take immediate action to ensure the safety of students and teachers.

In Sanandaj, Nosaibeh, a girl's school in "Kohneward circle" was attacked. According to Hengaw, at least eight students were poisoned and transferred to medical centers.

Following the chemical attacks, Om-Alsalmeh school in Dizful, Mawlana school in Urmia, Parseh school in Isfahan, and Moaalem girl's high school in Kermashan have all been attacked, with several students being poisoned and carried to local medical centers. In a girl's school called "Farhang" in the city of Ravanser, two students have also been poisoned and transferred to medical centers.

In the past, Hengaw has urged the OPCW (Organization for the Prohibition of Chemical Weapons) to conduct an independent investigation into the chemical attacks on schools in Iran.