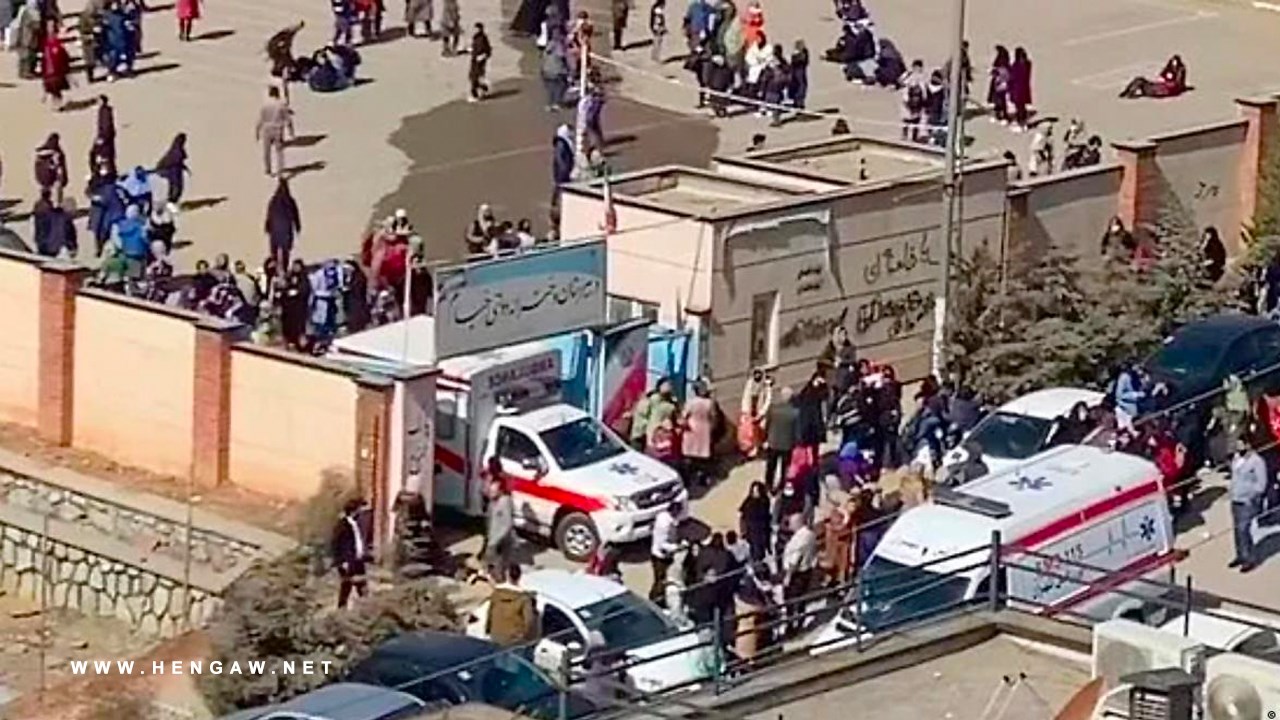 Hengaw: Monday, May 1, 2023
In the recent series of organized chemical attacks on schools, at least seven more schools in Saqqez, Kermashan, Tehran, Hersin, and Karaj were targeted. Many students' health was jeopardized, and they were transferred to medical centers.
According to reports received by the Hengaw Organization for Human Rights, on May 1, 2023, Mearaj and Bent Alhoda girls' schools in Saqqez were targeted, resulting in the poisoning of several students.
Hengaw had previously reported that, along with chemical attacks, the Iranian special police forces had raided the Mearaj girl's school, and at least one student was injured by being hit in the head with a baton and was transferred to Khomeini Hospital in this city.
Meanwhile, Aafaf and Sajadiyeh girls' schools in Tehran were chemically attacked, resulting in the poisoning of several students who were taken to medical centers.
In another attack on Fatemeh Girls School in Harsin, due to a lack of available medical equipment, ambulances were brought in from the neighboring city of Bestoon. Meanwhile, school authorities did not allow parents to enter the premises, and the entrances were closed.
Sarollah, a girls' school in Fardis-Karaj, was another school targeted by the organized chemical attacks, which resulted in the poisoning of some students.
Following today's attack on Jaafari Girls High School in Kermashan, at least 40 students were taken to Mohammad Kermashani's hospital, and their health conditions are concerning.