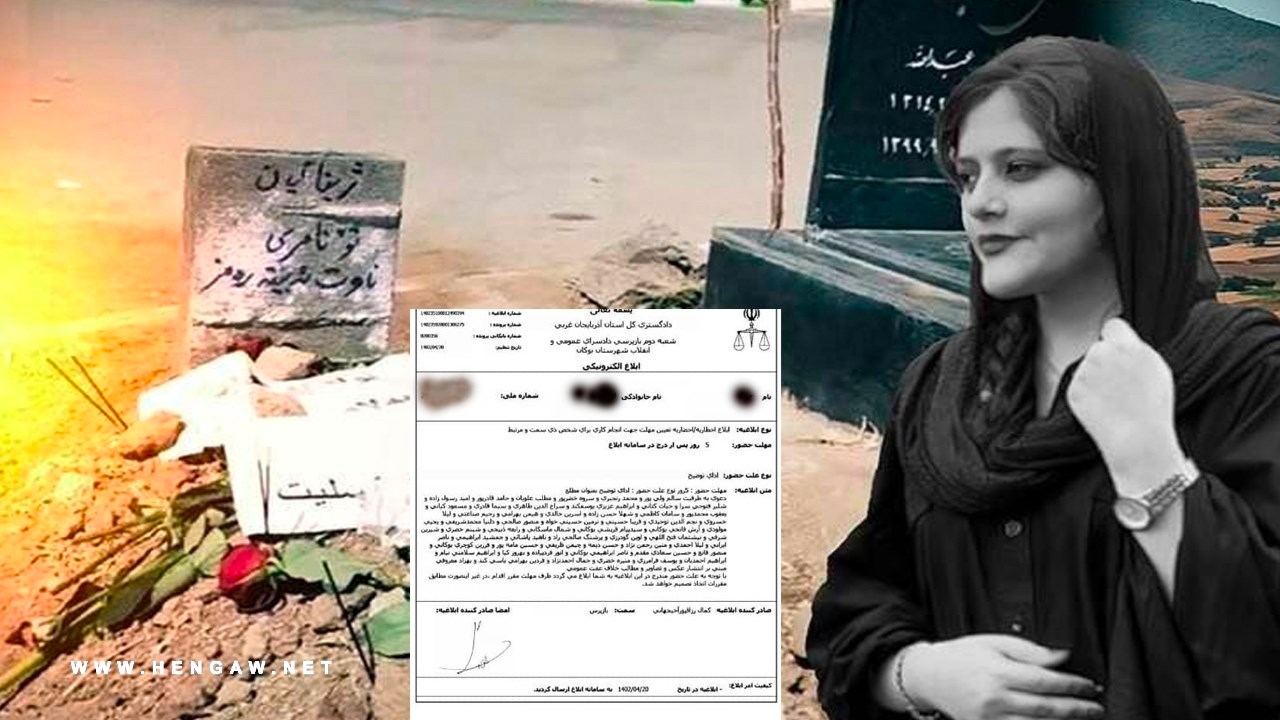 Hengaw: Thursday, July 13, 2023

By sending a notification, The General and Iranian Islamic Revolutionary Prosecutor's Office in Bukan has arraigned 54 lawyers in this city for an "explanation". Last year, these lawyers announced their full support for the family of Jina Amini by publishing a statement.

According to the report received by the Hengaw Organization for Human Rights, the Public Prosecutor's Office and the Iranian Islamic Revolution Court in Bukan intensified the pressure on 54 lawyers from this city and claimed in a strange notification that these lawyers were arraigned for "publishing photos, images, and materials against public modesty".

The arraignment of these lawyers comes at a time when in September 2022, during the "Women, Life Freedom" movement, they published a statement and expressed their support for Jina Amini's family, and condemned the "commitment of illegal behavior by institutions and organizations".


According to Hengaw's informed sources, since September 2022, following the publication of this statement by these lawyers, the Iranian prosecutor in Bukan has continuously put pressure on them with contradictory justifications.

According to the submitted arraignment, these lawyers must appear in court from Tuesday, July 11, 2023, until five days after that.