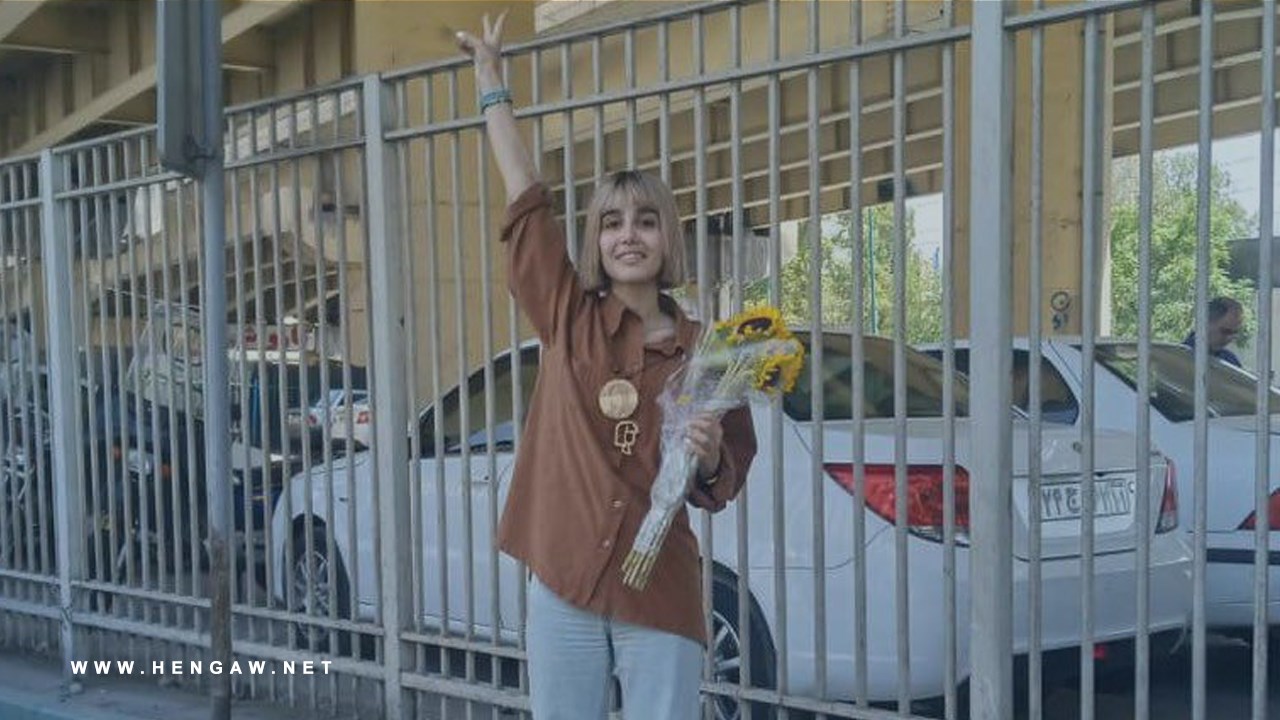 Hengaw; Tuesday, August 15, 2023.
Nazila Maroufian, a Kurdish journalist from Saqqez, was arrested one day after she had been temporarily released on bail, along with her mother, Farideh Rabbani. Their arrest followed a visit to the police station, during which they were subjected to severe physical assault by law enforcement officers.

According to the report received by the Hengaw Organization For Human Rights, On Monday, August 14, 2023, Nazila Maroufian, a journalist from Saqqez and a resident of Tehran, was insulted after appearing at the 106 police station in Tehran to retrieve her cell phone. As a result, she was arrested and taken, along with her mother, to Qarchak prison.

According to reliable sources, while the journalist Nazila Maroufian was being assaulted, her mother, Farida Rabbani, yelled at them, saying, Do you want to kill my daughter like you killed Jina Amini?" In reply, the officers allegedly responded, "Yes, We will kill your daughter exactly as we killed Jina."

It should be noted that Farideh Rabbani, the mother of Nazila Maroufian, was released shortly after her transfer to Qarchak prison. However, Nazila Maroufian remains in custody. It is currently reported that Qarchak Prison does not have any female political prisoners.

On July 4 of this year, Nazila Maroufian was arrested following a summons to the Evin Prosecutor's Office. After a period of 40 days, she was ultimately granted release on bail on Sunday, August 12.

On January 28, 2023, this journalist disclosed that she had received a sentence from the court, presided over by Judge Afshari, which entails a two-year discretionary custodial sentence, a five-year travel restriction, and a fine of 15 million tomans.

Following an interview with Amjad Amini, the father of Jina Amini, Nazila Maroufian was apprehended on October 30 of the previous year amid the nationwide protests (Jin, Jiayn, Azadî movement). She was subsequently transferred to Ward 209 of Evin Prison. Her release on bail ultimately occurred on January 9.