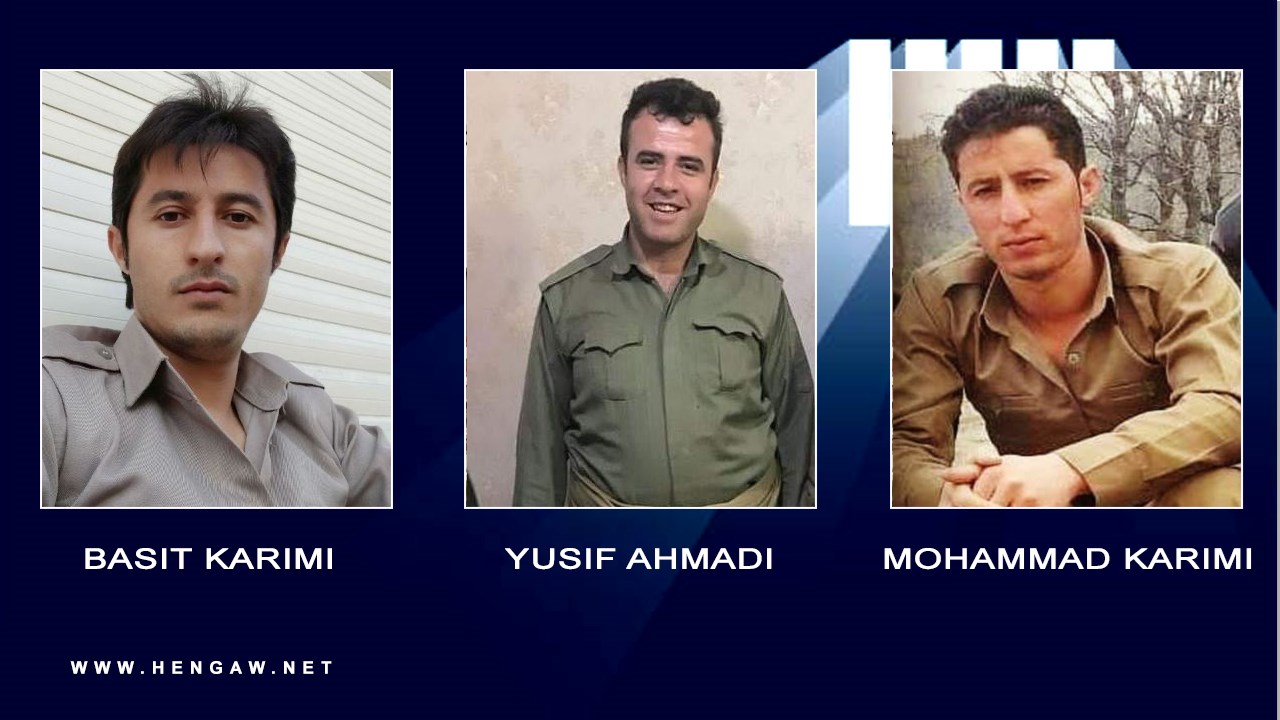 Hengaw: Friday, September 8, 2023

Four Kurdish citizens from Baneh, who are spending the fourth year of their detention in Sanandaj Central Prison, have been sentenced to death and heavy imprisonment by the Iranian Judiciary. Yusuf Ahmadi has been sentenced to death and Mohammad Karimi, Basit Karimi, and Mohammad Feyzi have been sentenced to a total of 65 years of imprisonment.

According to a report received by the Hengaw Organization for Human Rights, Yusuf Ahmadi, 38 years old and from Baneh, was recently sentenced to death by the first branch of the Iranian Islamic Revolutionary Court in Sanandaj, headed by Judge Saeedi on the charge of "treason" and three other citizens were sentenced to a total of 65 years in prison on the charge of "assisting in the treason". Mohammad Karimi was sentenced to 25 years and Basit Karimi and Mohammad Feyzi were sentenced to 20 years in prison each.

These harsh verdicts from the Iranian Judiciary against Yusuf Ahmadi, Mohammad Karimi, Basit Karimi, and Mohammad Feyzi were officially communicated to them on September 3, 2023. They were previously accused by the Iranian security institutions of "collaborating with the Kurdistan Democratic Party of Iran".

Earlier in a report quoted by a source close to Yusuf Ahmadi's family, Hengaw wrote: Yusuf Ahmadi is the father of three children, and the Iranian government forces shot him in front of the family and arrested him with serious injuries. So far, he has not been transferred to medical centers for treatment.

Yusuf Ahmadi, Mohammad Karimi, Basit Karimi, and Mohammad Feyzi were subjected to physical and mental torture during their detention and were deprived of their basic rights, including access to a lawyer.

Yusuf Ahmadi was arrested on Sunday, April 26, 2020, and three others on Saturday, April 25, 2020, by the Iranian government forces, with severe violence, and after enduring a long period in the detention center of the Iranian Intelligence Department in Sanandaj, they were transferred to the central prison of this city.

These four Kurdish citizens have been deprived of the right to leave during the entire period of their detention including 1231 days (more than three years and 4 months) and have been subjected to the most severe tortures to force a confession.

Hengaw emphasizes that these Kurdish political prisoners did not have the minimum defense rights during their detention and the court proceedings, and the verdicts were issued only considering the opinion of the security institutions.