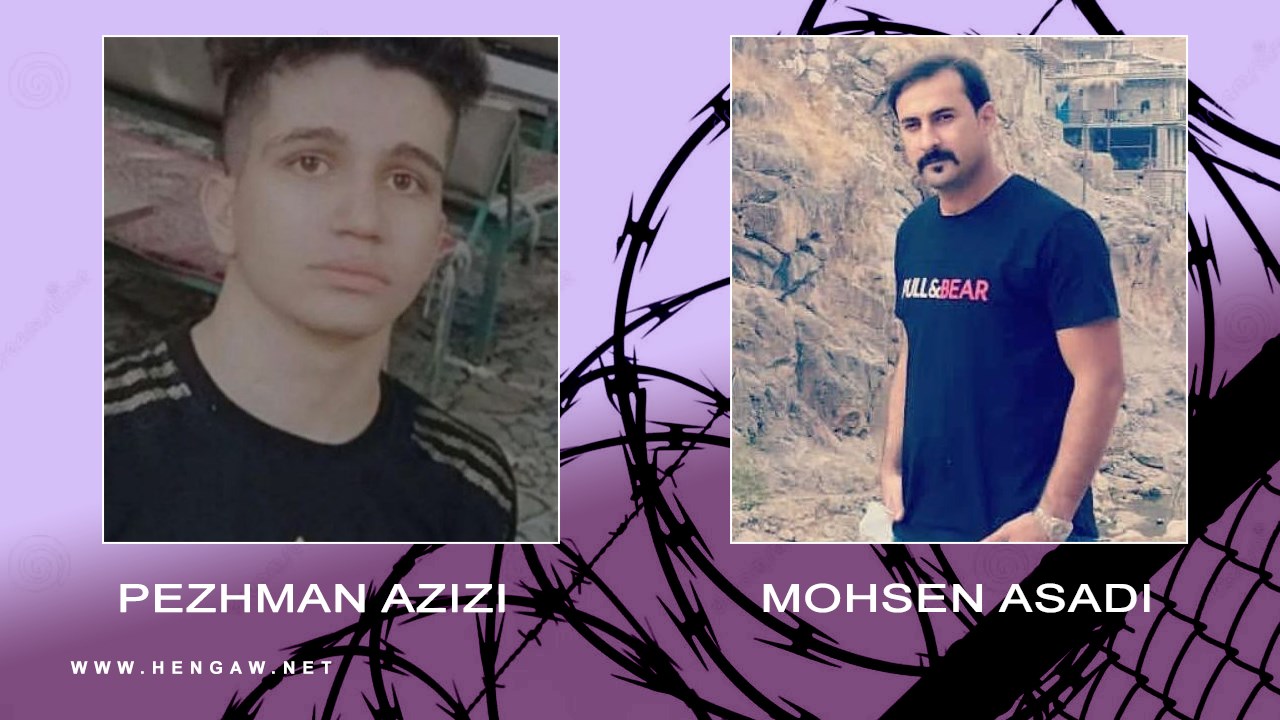 Hengaw, Monday, September 18, 2023

Pejman Azizi, a Kurdish youth from the city of Harsin, from Kermanshah province, and Mohsen Asadi, a resident from the city of Kamyaran, were arrested by Iranian government forces.

According to a report received by the Hengaw Organization for Human Rights, on Monday, September 18, 2023, Mohsen Asadi, a 35-year-old individual from Kamyaran, was arrested by the forces of the Intelligence Department.

According to a credible source, Mohsen Asadi, the father of two children, was arrested in his curtain shop in one of the streets of Kamyaran.

In previous days, on Saturday, September 16, Pejman Azizi, from Harsin, was arrested by government forces.

Pejman Azizi and Mohsen Asadi were transferred to an unknown location after their arrest, and the follow-up of their families on their fate and whereabouts has not yielded any results.

There is no information regarding the charges attributed to these two Kurdish citizens until further notice.