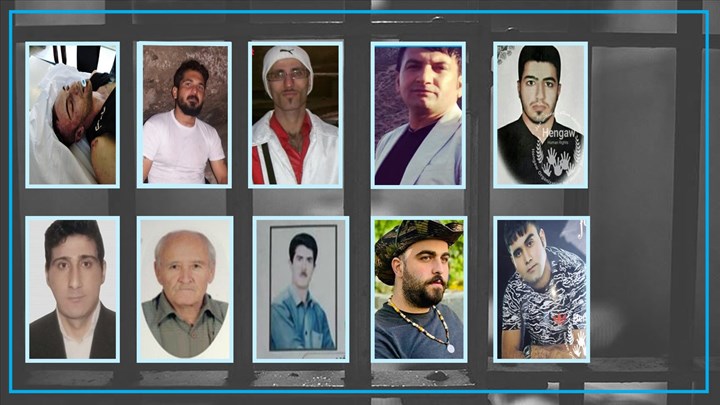 According to statistics recorded by the Statistics and Documentation Data Center of Hengaw Human Rights Organization, at least 22 Kurdish prisoners lost their lives in Iranian prisons in Kurdistan and other cities of Iran during 2020.

at least 4 of whom have died as a result of torture, and two others were killed during detention.

Urmia Central Prison with 11 cases recorded the highest number .
According to the report, at least 4 prisoners identified as , Khalil Moradi from Javanroud, Seyyed Kamal Hosseini from Saqqez, Danyal Zein al-Abedin from Mahabad and Farhad Vosoughi from Harsin, were killed under torture by Iranian security forces in Kermanshah, Saqqez, Miandoab and Khorramabad prisons.

At least 3 Kurdish prisoners , including a man in Mahabad Prison, Shahram Mostafa Pourpour from Urmia and Kajvan Almasi from Sanandaj were shot dead by Iranian Security Forces .

Shahram was killed during detention and Kajvan was shot dead after his detention .
Separation by crimes :
Political: 2 cases
Premeditated murder: 7 cases
Drugs: 6 cases
Ordinary crimes: 2 cases
Financial crimes: 1 case
Unknown: 4 cases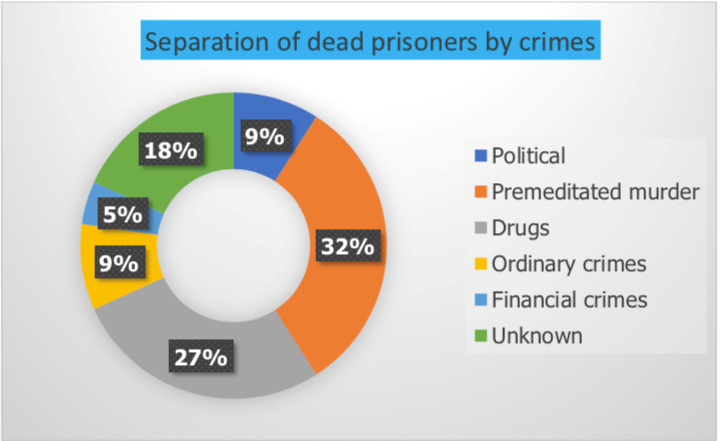 Distribution by province:
West Azerbaijan Province (Urmia): 15 cases
Kermanshah province (Kermashan): 4 cases
Kurdistan Province (Sanandaj): 3 cases


Reasons of Death :
COVID-19 : 9 cases
Torture: 4 cases
Medical negligence: 3 cases
Suicide: 3 cases
direct fire: 3 cases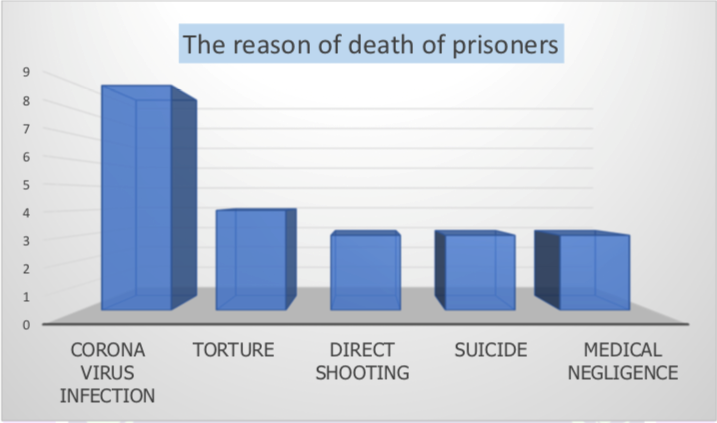 Download PDF file list of names