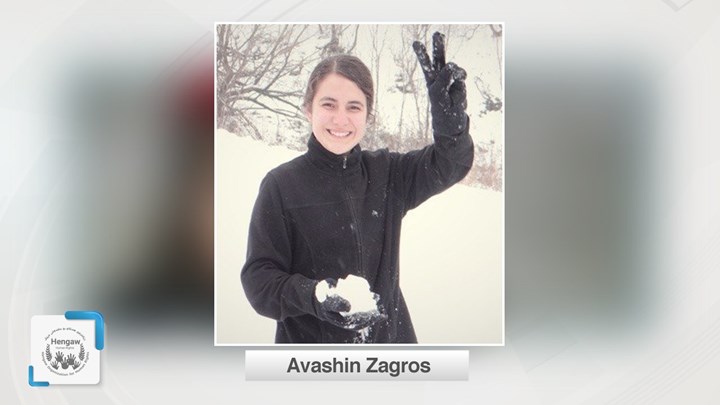 Hengaw: A female Kurdish citizen from Syria who was captured in fall 2020 following an armed clash between Free Kurdistan Life Party (PJAK) guerrillas and Islamic Revolutionary Guards Corps Forces in Marivan district of Kurdistan Province is still being held in a security detention Center in Sanandaj.
According to a report received by Hengaw Human Rights Organization, nine months after the capture of Avashin Zagros (Wafa), a Kurdish citizen from Syria, by the Islamic Revolutionary Guards Corps Forces, her case's legal status is unclear and according to the information obtained by Hengaw she is being held in custody in The Iranian Intelligence Detention Center of Sanandaj.
It is worth mentioning that Avashin Zagros was shot in the leg when he was taken prisoner by the Islamic Revolutionary Guards Corps Forces and due to severe injuries, she was first transferred to Bu Ali Hospital in Marivan and then to Kosar Hospital in Sanandaj and underwent a surgery under high-security measures.
After the surgery and despite not receiving the full treatment, the Islamic Revolutionary Guards Corps Intelligence Forces in Sanandaj transferred her to Shahramfar Detention Center.
Avashin Zagros was captured during an armed clash on Sunday, October 11, 2020, between PJAK guerrillas and forces of the Hamzeh Seyyed Shohada base of the Islamic Revolutionary Guards Corps.
It is worth noting that under international humanitarian law governing domestic armed conflicts, Avashin is considered a prisoner of war and must have the rights recognized in international law, such as access to a lawyer and translator, advice and assistance from the Red Cross, and the right to contact with family.
According to the available information, none of these minimum rights have been observed in her case, and she is under physical and psychological torture from the Iranian security forces.