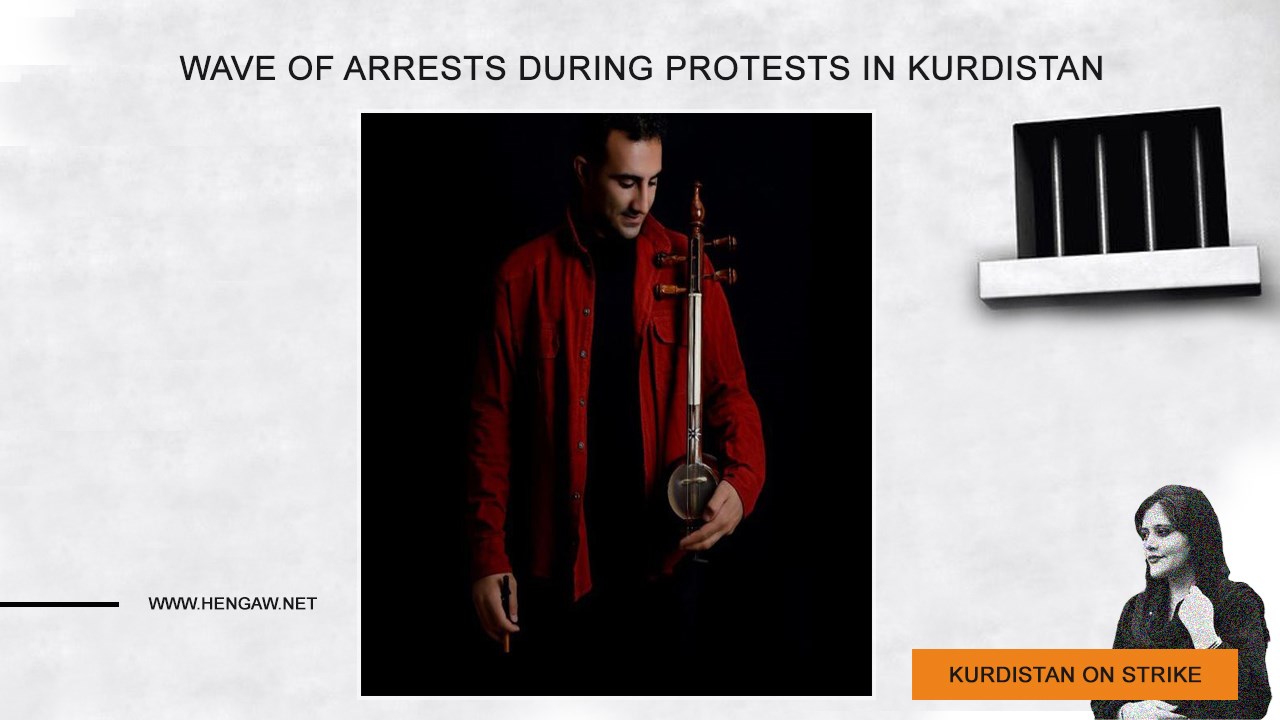 Hengaw: Saturday, October 8, 2022

Reza Jodaki, from Khorramabad, was detained on Monday while taking part in the burial service for Nika Shakrami, a 17-year-old girl who perished during the Tehran protests over Zhina Amini's state murder. Reza jodaki is a student at Kurdistan Univeristy in Sanandaj.

The whereabouts of Reza Jodaki, a student at Kurdistan University, are unclear since the moment of his arrest, according to a report that the Hengaw received. Reza Jodaki was detained by security forces on Monday, October 3, 2022.

It should be noted, Reza Jodaki studies at Kurdistan University's music department.

On September 20, Nika Shakarami, 17, went missing in Tehran after telling a friend she was being chased by authorities. 10 days later, the authorities returned her body to her family on October 1st.