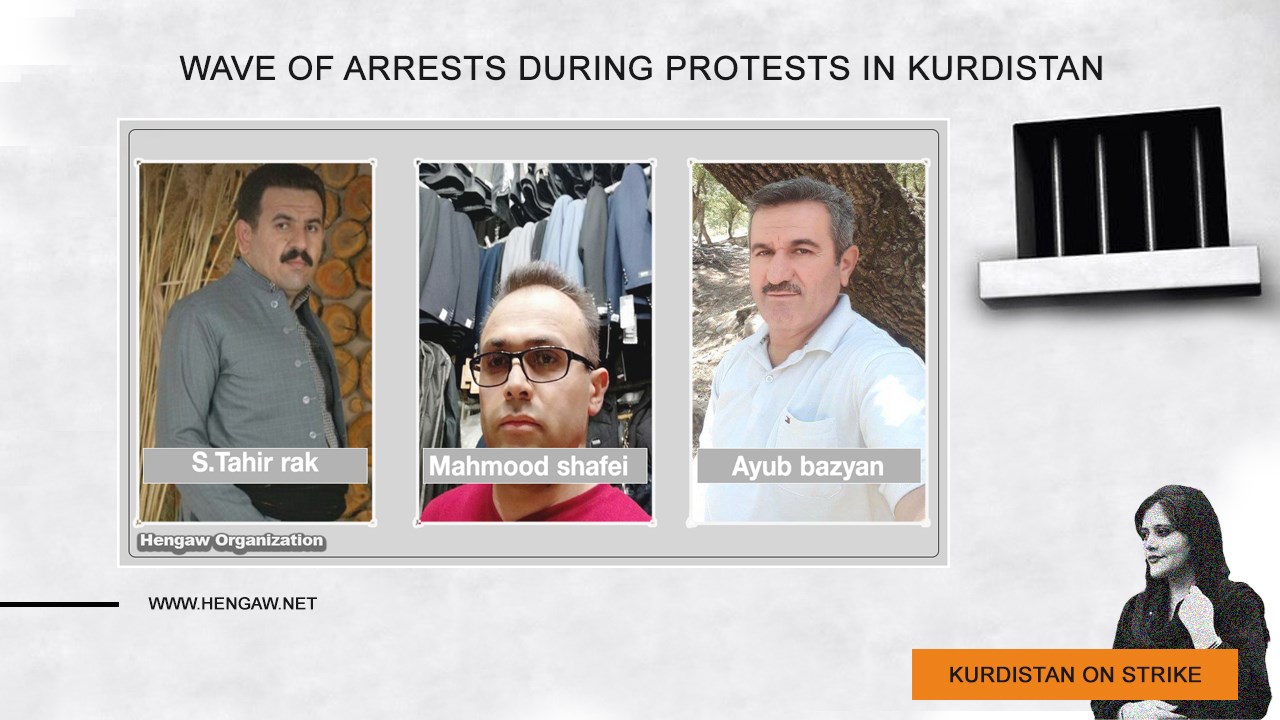 Hengaw: Wednesday, October 5, 2022
After the general strike in most cities across Iranian Kurdistan, the Public Places Supervision Department sealed the trade unions in the cities of Piranshahr, Naghadeh, Oshnaviyeh, and Sanandaj, which went on strike on October 1, 2022.

According to the report received by the Hengaw human rights organization, after two days of closing their shops, the shop owners in Naghadeh contacted the Public Places Supervision Department and demanded the reopening of their trade unions, but they were strongly opposed by this department.

In this regard, after the visit of the religious Imam of this city and the discussion regarding the reopening of trade unions, the Intelligence office asked the shop owners to introduce four people as their representatives to this office to negotiate the matter.

Hengaw's sources indicated that in the early hours of Monday, October 3, 2022, four citizens named Mahmoud Shafi'i, Mohammad Salehi, Ayyub Bazian, and Seyed Taher Rak, entered the Intelligence Office as representatives of the shop owners, to negotiate the reopening of the sealed trade unions with the officials.
Later on, on the same day, these four citizens were arrested by the Intelligence officers during the negotiations. Two days have passed since their report and there is still no information about their fate and whereabouts.

Sources close to the families of these people told Hengaw that, apart from shop owners' visits to the information office and frequent follow-ups of their families, this office has not given any clear answer regarding their fate and the reasons for their arrest.
On Saturday, October 1, 2022, a large number of shop owners and guilds in the cities of Baneh, Marivan, Divandarreh, Sardasht, Dehgolan, Saqqez, Urmia, Paveh, Javanrud, Bukan, Mahabad, Naghadeh, Piranshahr, Kamiyaran, Ilam, went on a general strike following the the call of Iranian Kurdish parties' demand for a general strike to protest the IRGC's drone and missile attacks on the civil camps belonging to these parties.