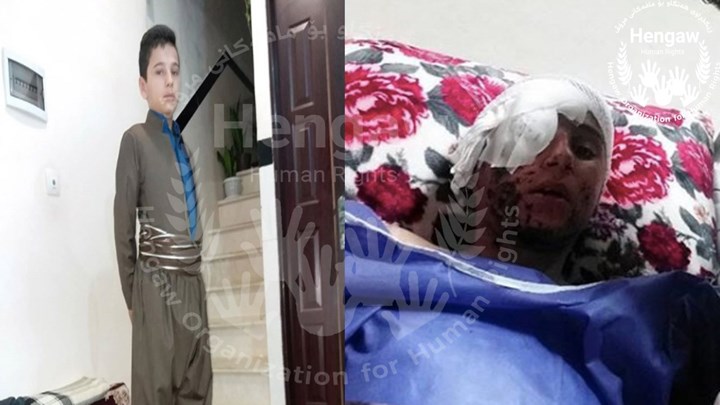 Hengaw: In the first two months of this year, 14 people became the victims of mine explosion in Kurdistan.
Based on the statistics collected by Statistic center of Hengaw for Human Rights, only in April and May, the explosion of mines remained from Iran-Iraq war and new laid mines by Pasdaran forces at the borders, 11 people were injured, and 3 people died.
Acoording to the statistics, 5 cases of mine explosion happend in Kermashan, 4 cases in Ilam, 4 in Sna (Sanandaj), and one happened in Urmia province.
Also, the most cases happened in Sarawbla, Ilam, and Qasr Shirin, Krmashan, as recorded.
The pictures show the last victim of mine explosion in Kurdistan identified as "Shayan Faraji", a 12-year-old child who lost his both arms and one of his eyes.