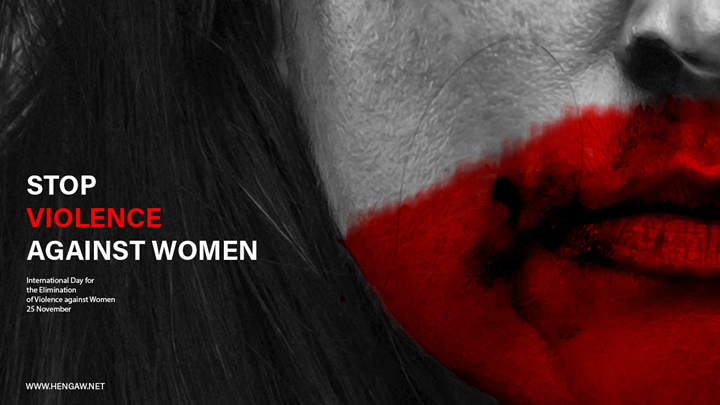 Hengaw: On the occasion of November 25, International Day for the Elimination of Violence Against Women, Hengaw Human Rights Organization publishes a statistical report about violations of women's rights in Iranian Kurdistan for this year.

According to the statistics registered in the Statistics Data Center of Hengaw Human Rights Organization, during the past year (November 4, 2020to November 2, 2021), 196 women's rights violations have been registered in Iranian Kurdistan. The cases are as follows:

Detention of 36 Kurdish female activists:

According to Hengaw Organisation's statistics, at least 36 Kurdish female activists have been detained by the security services of the Islamic Republic of Iran during the past year.
According to this report, during this period, 9 Kurdish women were detained in Kermanshah province, 14 women in Kurdistan province, 11 women in West Azerbaijan province (Urmia) and in Ilam, Lorestan, Mazandaran and Khorasan provinces, 2 Kurdish women each. Security forces have also detained a woman from Syrian Kurdistan ( Rojava ).
Of the 36 detained women, 28 were charged with political activities, 6 with civil rights activities and 2 with religious activities.

Issuance of judicial verdict for 9 Kurdish female activists:
During the past year, 9 Kurdish women activists have been tried and sentenced to prison by the judiciary of the Islamic Republic of Iran for their political and civil rights activities.
These 9 Kurdish women activists were sentenced to a total of 25 years and two months in prison. Six of them were political activists, and three were civil activists.
According to the verdicts, the nine women activists were sentenced to a total of 25 years and two months in prison, six of whom were political activists, and three were civil activists.

44 Women killed in femicides:

From November 4, 2020, to November 4, 2021, at least 2 Kurdish women and girls were killed, most of them by relatives.
According to the report, 14 of these women were from Kermanshah province,
Nine women from West Azerbaijan province,
13 women from Kurdistan province
and eight women from Ilam province.
According to Hangaw statistics, 11 of these killings were honor killings. Also, 22 people were killed due to family disputes, 2 cases of mental problems, 4 cases with the motive for theft, 2 cases of rejection of marriage application and 2 cases due to financial disputes. Of these, 21 were killed with weapons, 8 with knives, 5 with arson, 4 with strangulation, and 4 with beatings, and how two were killed. It has been unclear.

107 women committed suicide in Iranian Kurdistan last year:

Last year, at least 107 suicides were registered in Iranian Kurdistan by Hengaw Statistics and Documentation Data Center.
According to Hengaw's statistics, most of these suicides were due to family disputes and poverty.
Twenty-four cases of suicides were registered in Kurdistan province, 52 cases in West Azerbaijan province, 22 cases in Kermanshah province and 9 cases in Ilam province.
Family disputes have been the cause of 73 of these suicides. Also, 8 cases due to depression and mental problems, 5 cases due to economic problems and poverty, 2 cases due to family obstruction with marriage, 1 case due to forced marriage, and 1 case due to family obstruction to continue their education committed suicide and They have ended their lives. The reason for 17 cases of suicide is not known to Hengaw. Of these, 64 women through hanging, 17 women through self-immolation, 15 women through chopping pills and poison, six women through throwing from heights (buildings and bridges) and five women through using weapons to their lives. They have finished.
The full identities of all 196 cases cited in the report have been recorded at the Human Rights Organization's Statistics and Documentation Center.