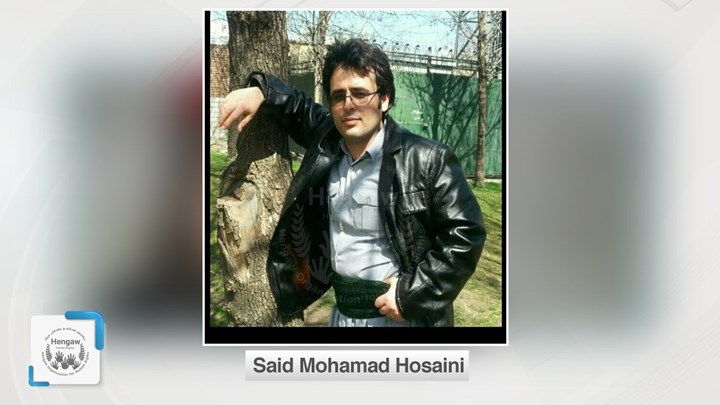 Hengaw : A Kurdish citizen from Naghadeh district of West Azerbaijan (Urmia) province in Iranian Kurdistan has been sentenced to 40 years in prison by the Judiciary of the Islamic Republic of Iran on charges of " moharebeh" a.k.a war against God.
According to a report received by Hengaw Human Rights Organization, Seyyed Mohammad Hosseini, a political prisoner imprisoned in Naghadeh central prison was sentenced by First Branch of the Iranian Islamic Revolutionary Court in Mahabad, headed by Judge Javadi, to 40 years in prison and exile in Urmia Central prison on charges of "War against God" through membership in the Kurdistan Democratic Party of Iran, and was officially notified by Naghadeh Central Prison officials on Tuesday, May 25, 2021.
Seyyed Mohammad Hosseini was previously a member of the Kurdistan Democratic Party of Iran and had returned to Naghadeh in 2017 after splitting from the party and receiving a letter of resignation. Earlier, Hangaw reported that Seyyed Mohammad Hosseini despite receiving a safe-conduct from the Iranian Security Services was arrested after returning after and has been held in Naghadeh Central Prison ever since without being allowed to leave.
Last year , the authorities of Naghadeh Prison demanded a heavy bail of 4 billion Tomans ($200,000) for his temporary release. Due to the financial inability of Hosseini's family to provide the requested amount, he was not allowed to go on a leave even when most of the prisoners were sent on leave due to the Corona Virus pandemic.