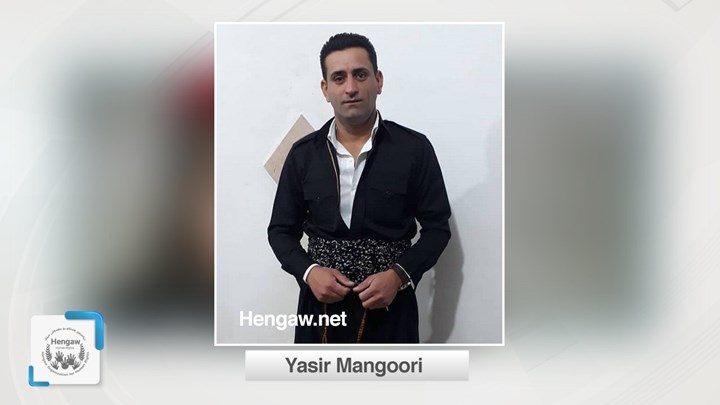 Hengaw: 31-year-old Yaser Mangouri, a Kurdish citizen from Piranshar, died under torture by the Iranian intelligence service after a two-month detention at Urmia Prison. His body has not been handed over to his family yet and his funeral is expected to be held under high security measures.
A source close to the Mangouri family told Hengaw: "On Wednesday, 8 September 2021, the Iranian Intelligence Service in Urmia contacted the family of Yaser Mangouri and informed them about his death.
"They told Yasser's family that he had been killed in a clash with security forces two months ago," the source added.
This is while Yaser Mangouri was unarmed and was arrested by the Iranian Intelligence forces on the evening of Saturday, 17 July 2021 after leaving home. He was later transferred to one of the Iranian detention centres in Urmia.
Yasser Mangouri, son of Mustafa and father of two children, was denied access to a lawyer and any contact with or visit by his family during the two-month detention.
According to Hengaw's statistics, from 2017 to 2021, at least 23 Kurdish prisoners have been tortured to death in Iranian prisons and security detention centres, 15 of whom were political prisoners.