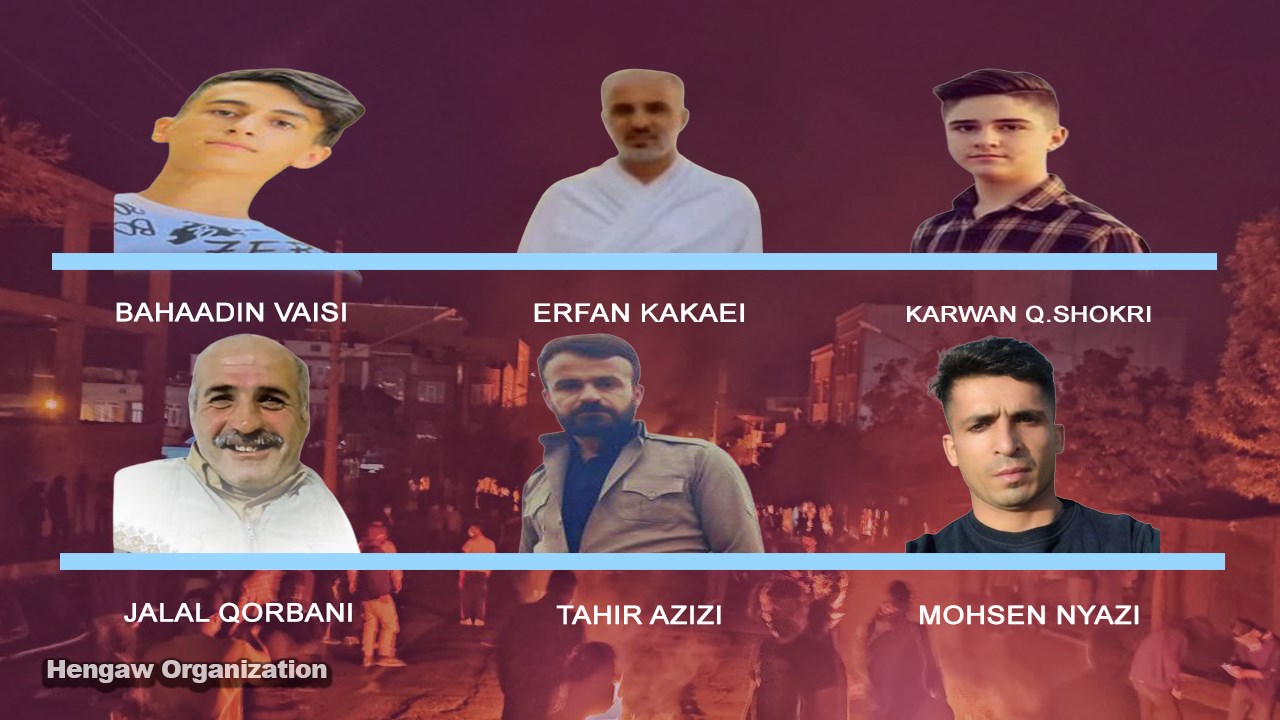 Hengaw: Monday, November 21, 2022
During the protests in the cities of Kurdistan yesterday, at least six citizens were killed by direct fire from the Iranian government forces, whose identities have been confirmed to Hengaw as Irfan Kakai, Bahauddin Weisi, Jalal Ghorbani, Karwan Ghader Shokri, Taher Azizi, and Mohsen Niazi.
According to the report received by the Hengaw Organization for Human Rights, on the evening of November 20, 2022, repressive Iranian government forces shelled at the protests in the city of Javanrood, and as a result of the shooting of these forces, at least two citizens, 16-year-old Bahaddin Weisi and 45-year-old Erfan Kakai, a sports teacher, were killed.
Hengaw's sources have reported that Najmaddin Weisi, the brother of Bahauddin Weisi, was seriously injured and kidnapped by government repressive forces. Also, Irfan Kakai was shot while returning from the mosque and was hit by two bullets in the head and chest.
At the same time, in Piranshahr, the Iranian government forces opened fire on the people, as a result of which two citizens, 16-year-old Karwan Ghader Shokri and 30-year-old Taher Azizi, were killed.
Also, during the transfer of Karwan Ghader Shokri's body to the Shin Abad village mosque, the Iranian government forces opened fire on the people, which led to the death of another citizen named Jalal Ghorbani.
Mohsin Niazi, a 25-year-old young man from Dehgolan who was seriously injured by direct fire from the government forces during yesterday's protests in this city, died of his injuries at Kosar Hospital in this city.
While condemning the crimes committed, Hengaw warns against the occurrence of a humanitarian catastrophe due to the military attack of the Islamic Republic of Iran on the major cities of Kurdistan.