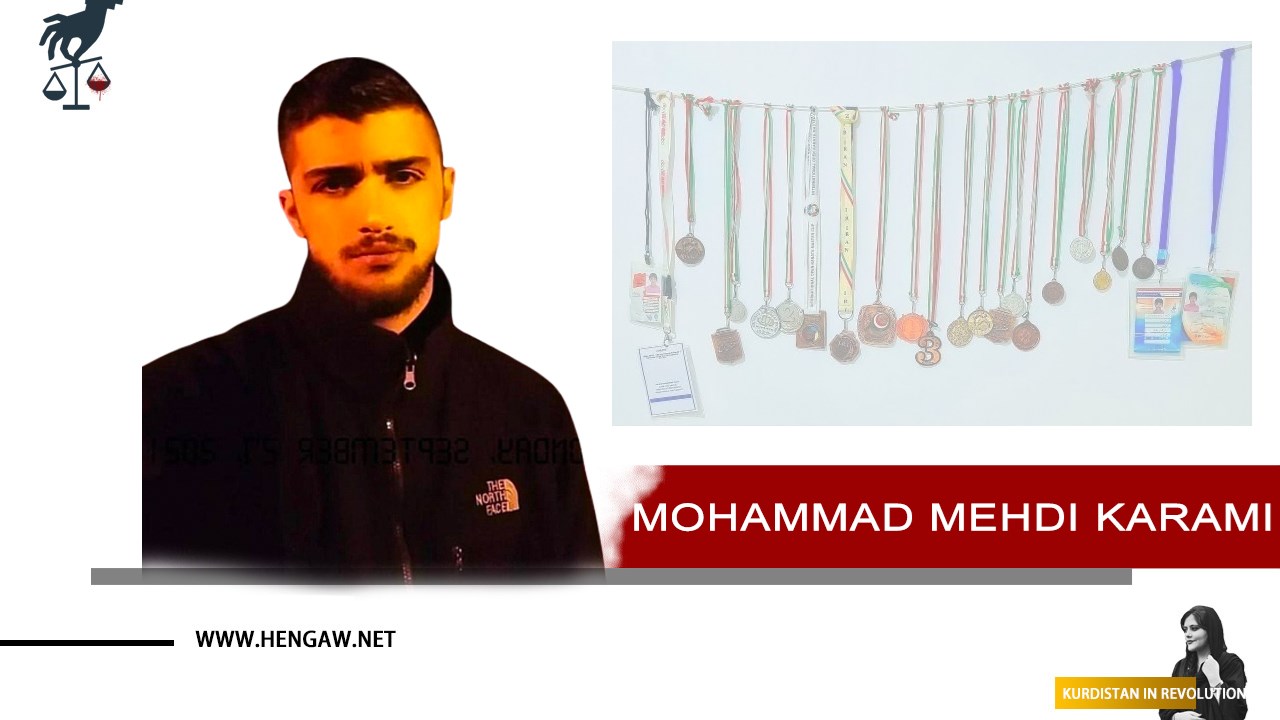 Hengaw: Tuesday, December 13, 2022
Mohammad Mahdi Karami, a Kurdish man from Bijar who was arrested during the 40th-day death anniversary of Hadis Najafi in Karaj, has been sentenced to death.
According to the report received by Hengaw Organization for Human Rights, 22-year-old Mohammad Mahdi Karami was charged with "Moharebeh" (enmity against God) by the first branch of the Islamic Revolutionary Court of Alborz province, headed by Judge Musa AsefolHasani, on the charge of "corruption on earth through crimes against internal security," and a death sentence was issued to him. The sentence was officially announced to him in prison on Wednesday, December 7, 2022.
The hearing on the accusations against Mohammad Mahdi Karami and 14 other citizens as defendants in the case of the killing of a Basiji member named Ruhollah Ajamian was held on Wednesday, November 30.
It should be mentioned that Mohammad Mehdi Karami was abducted by the Iranian government forces on Saturday, November 5, 2022, two days after the 40th-day death anniversary of Hadis Najafi.
In this regard, one of the relatives of Karami's family told Hengaw that "Mohammad Mahdi was subjected to severe physical and mental torture during his detention, and they repeatedly threatened to rape him by touching his genitals." The source confirmed the information during a meeting with his family.
This Kurdish citizen was denied the right to access a lawyer during his detention and even during the court session.
Mohammad Mehdi Karimi, 22 years old, is a native of Kotan Alia village, Bijar city, Kurdistan province, and a resident of Nazarabad, Karaj city, near Tehran.