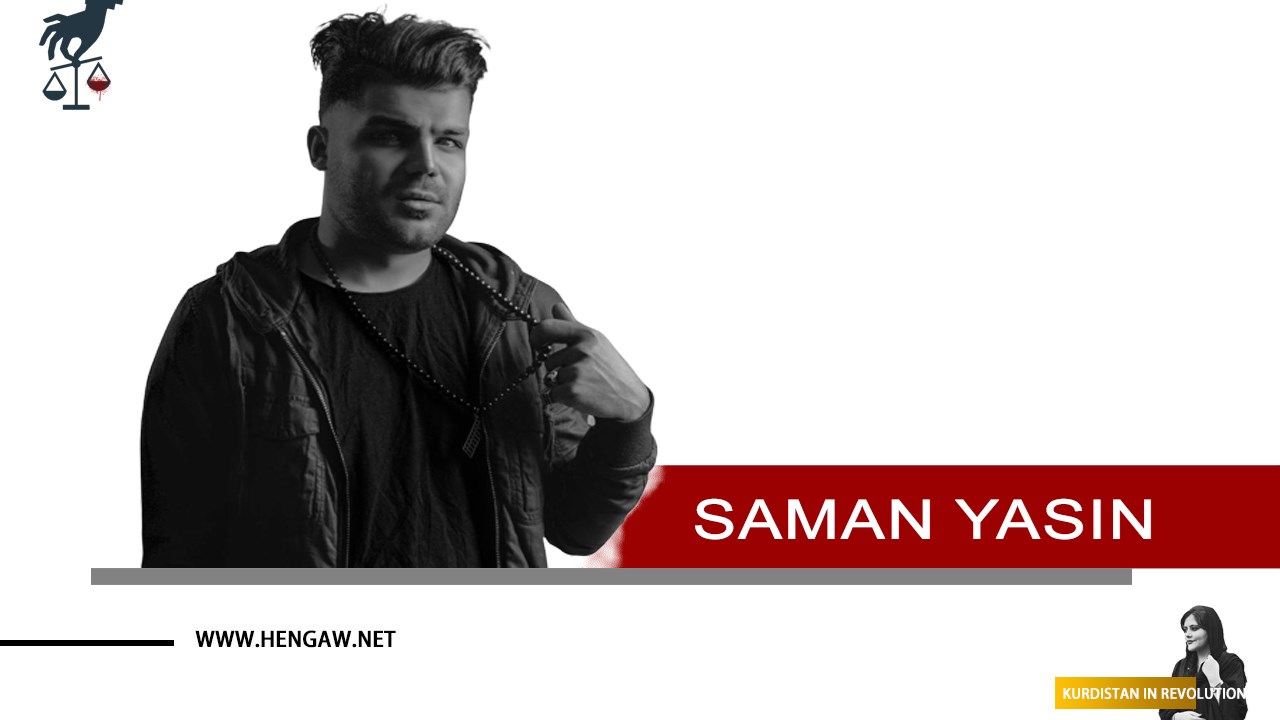 Hengaw: Thursday, December 8, 2022
Saman Yasin, the arrested singer, and songwriter from Kermanshah (Kermashan), who was previously accused of "Moharebeh," meaning enmity against God, by the Iranian judiciary, has now been sentenced to death.
According to a report received by the Hengaw Organization for Human Rights, Saman Seydi, also known as Saman Yasin, a rapper, and songwriter, was sentenced to death in recent days by Branch 15 of the Islamic Revolutionary Court in Tehran, led by Judge Salvati, on the charge of "War against God," and this sentence has been officially announced to family.
According to one of the relatives of Seydi's family, Saman Yasin has been deprived of access to a lawyer since his arrest, and his case has been referred to the Supreme Court for appeal. According to this source, the judicial system refuses to give any details about the latest developments in the case of this Kurdish artist under the pretext of security.
This source further announced that Saman Yasin was suddenly transferred from Evin Central Prison to Rajaei Shahr Prison in Karaj about two weeks ago, and this sudden transfer and the possibility of his death sentence being executed secretly have worried his family.
Hengaw previously reported that the court session of 27-year-old Saman Yassin was held on Saturday, October 29, 2022, in Tehran, and based on the indictment issued, he was accused of "Moharebeh," meaning enmity against God.
Saman Seydi, known as Saman Yasin, a songwriter, composer, and rapper from Kermanshah and a resident of Tehran, was abducted by the Iranian security forces at his home on Sunday, October 2, 2022, for supporting the protests.
According to the available information, Saman Yasin has been subjected to severe mental and physical torture during his detention.
Saman Yassin published several Kurdish protest songs with topics such as oppression by the Iranian government on the people, and on his personal Instagram page, he supported the nationwide uprising against the murder of Zhina (Mahsa) by publishing several posts and stories.