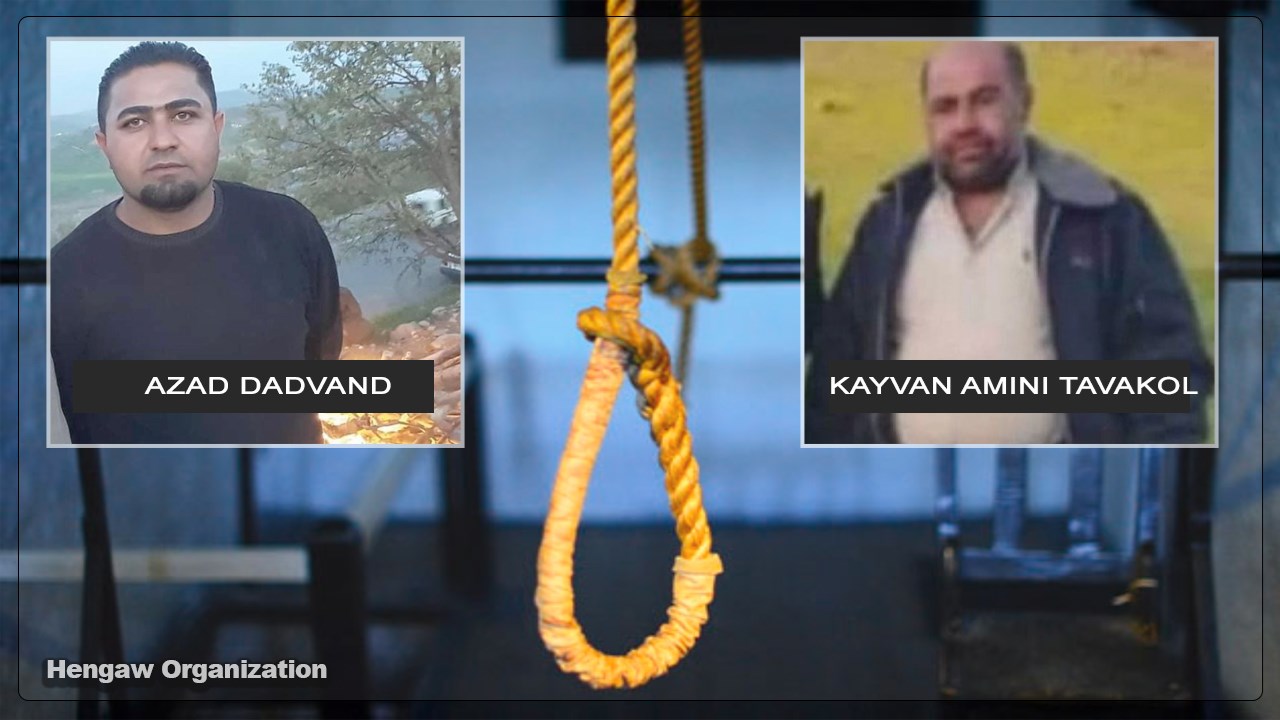 Hengaw: January 12, 2023
The death sentence of five prisoners, including two Kurdish prisoners, named Azad Dadvand from Sardasht and Kaiwan Amini Tawakol from Baneh, was executed in Arak Central Prison on charges of drug-related crimes.
According to the report received by Hengaw Organization for Human Rights, at dawn on Wednesday, January 11, 2020, the death sentences of two Kurdish citizens, Azad Dadvand, 40, of Sardshat, and Kaiwan Amini Tawakeol, 42, of Baneh, were executed in Arak Central Prison.
Hengaw sources have reported that along with these two prisoners, three other prisoners have also been sentenced to death, whose identities have not been confirmed for Hengaw.
All of these prisoners were previously arrested for drug-related crimes and sentenced to death by the judicial system.
Both Kaiwan Amini and Azad Dadvand were arrested two years ago and have been imprisoned in Arak Central Prison since then.
Based on the statistics registered in the Statistics and Documents Center of the Human Rights Organization, during the first 12 days of 2023, at least 10 Kurdish citizens were executed in Kermanshah, Karaj, Bandar Abbas, and Arak prisons.