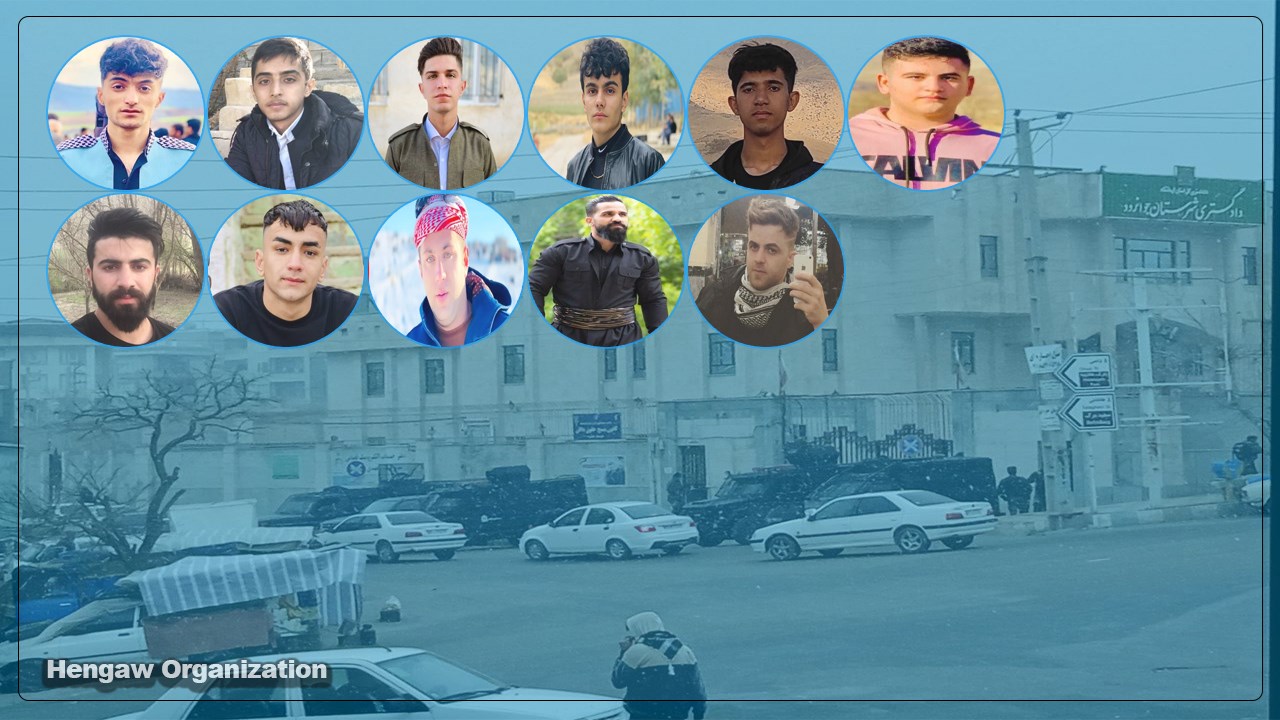 Hengaw: January 12, 2023
During the past few days, at least 11 other citizens from Javanrud, including 4 children, were abducted and taken to unknown locations by Iranian security forces. They were Payam Mohammadi, Parsa Afsharnia, Mehrab Moradi, Hossein Fethullahi, Pedram Ghafouri, Kamal Zahiri, Moaid Hosseini, Mani Nouri, Mahan Babaei, Kian Mirahmadi, and Sohail Qanbari.
According to the report received by the Hengaw Organization for Human Rights, on Wednesday, January 11, 2023, 19-year-old Payam Mohammadi from Javanrud was kidnapped by government forces. At the same time, Hossein Fethullahi, an MMA athlete, and his cousin, Wushu athlete Mehrab Moradi, were kidnapped by government forces.
On Tuesday, January 10, 2023, four people were kidnapped by government forces: Moaid Hosseini, 17, Parsa Afsharnia, 21, Pedram Ghafouri, and Kamal Zahiri.
Also, 14-year-old Mahan Babaei was abducted by IRGC intelligence forces on Sunday, January 8. Also, 17-year-old Mani Nouri and 19-year-old Kian Mirahmadi were kidnapped by government forces on the same day.
Earlier, Sohail Qanbari, a 17-year-old student from Javanrud, was kidnapped by government forces on Thursday, January 5, 2023, and was taken to one of the government detention centers in Kermanshah (Kermashan).
So far, there is no accurate information about the health status and conditions of these 11 detained citizens, and the follow-ups by their families have been unsuccessful.
Taking into account these cases and referring to the statistics registered in the Statistics and Documents Center of the Hengaw Organization, at least 39 citizens from Javanrud have been kidnapped by the government forces, 12 of whom were under 18 years of age.
The widespread arrest of citizens in Javanrud started at the same time as the 40th-day death anniversary of the people's resistance in this city, during which Burhan Eliasi was killed by direct fire from the government forces.