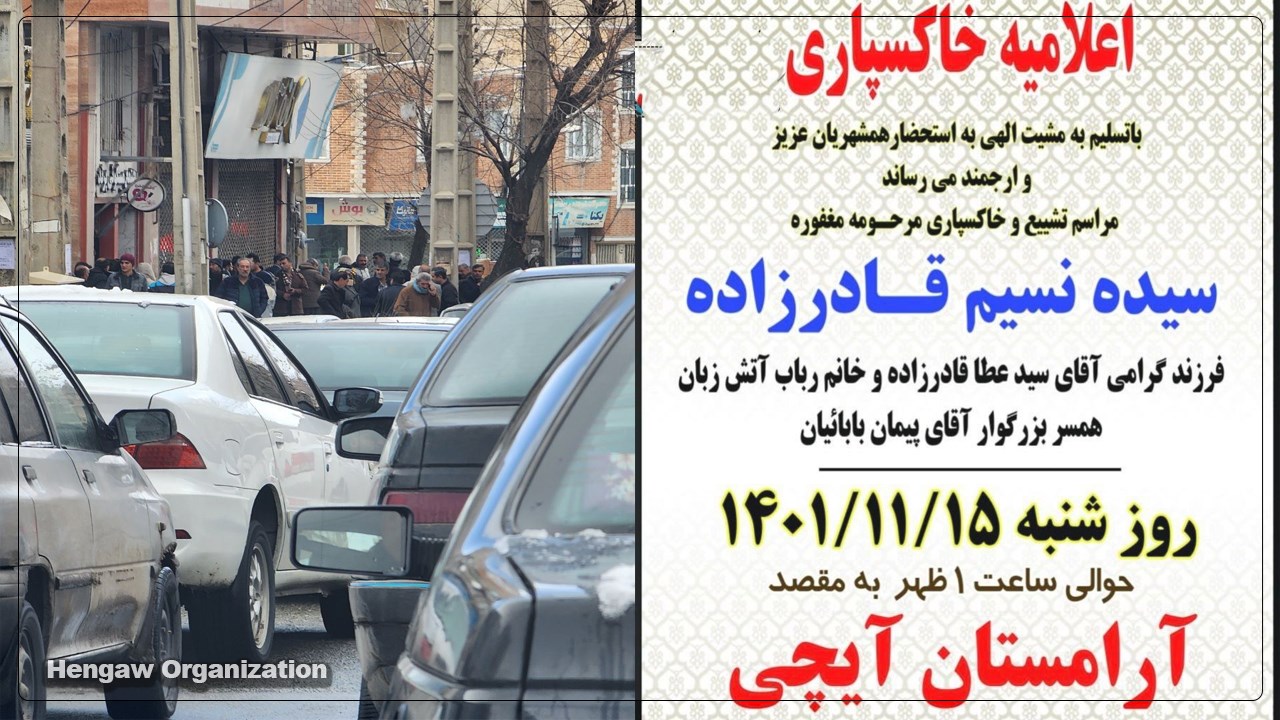 Hengaw: February 5, 2023
Nasim Qadirzadeh, a woman from Saqqez, ended her life after being deprived of her child's custody.
The Hengaw Organization for Human Rights got a complaint on February 3, 2023, stating that Saqqez resident Nasim Qadirzadeh, 25, committed suicide and passed away as a result of the court denying her custody of her child at her ex-husband's request.
Nasim Qadirzadeh had custody of her young child after her divorce, but recently, at the request of her ex-husband, the court deprived her of the right to custody of the child.
Women's rights have long been violated in Iran due to unequal custody rights and the denial of maternal rights. According to the present laws, the criteria for custody are based on male jurisprudential ideas like the father's guardianship. The Islamic Republic of Iran's legal system has never considered "mother's rights" or "the highest interest of the child."