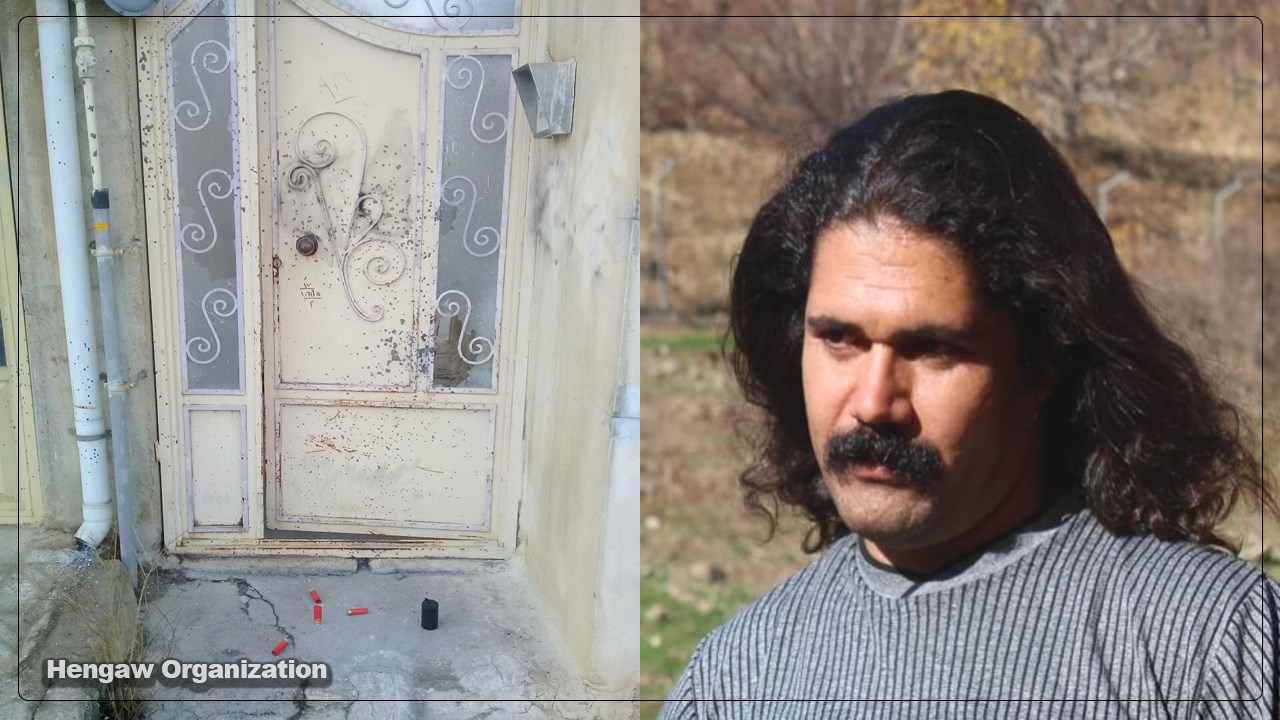 Hengaw: Thursday, February 3, 2023
Following public protests in Abdanan city, the Iranian government forces attacked the family home of Pejar Maleki, one of the famous activists of this city, with an armed attack, as a result of which one member of this family was seriously injured and the other members suffered acute respiratory problems.
According to the report received by the Hengaw Organization for Human Rights, on the evening of Wednesday, February 1, 2023, the Iranian government forces in Abdanan attacked the house of the family of Pejar Maleki, a Kurdish political activist, and Amin Melki, his brother, was injured in the face.
In this case, Hengaw's sources in Abdanan added that all the members of this family suffered from severe respiratory problems due to the firing of tear gas by the Iranian government forces.
Pejar Maleki is a well-known political activist from Abdanan and the author of three books. He has recently been threatened with kidnapping and assassination by the forces of the Iranian government.
It should be noted that earlier, the Abdanan prosecutor's office mentioned Pejar Maleki as one of the leaders of popular resistance in Ilam province and asked the people not to be deceived by him.