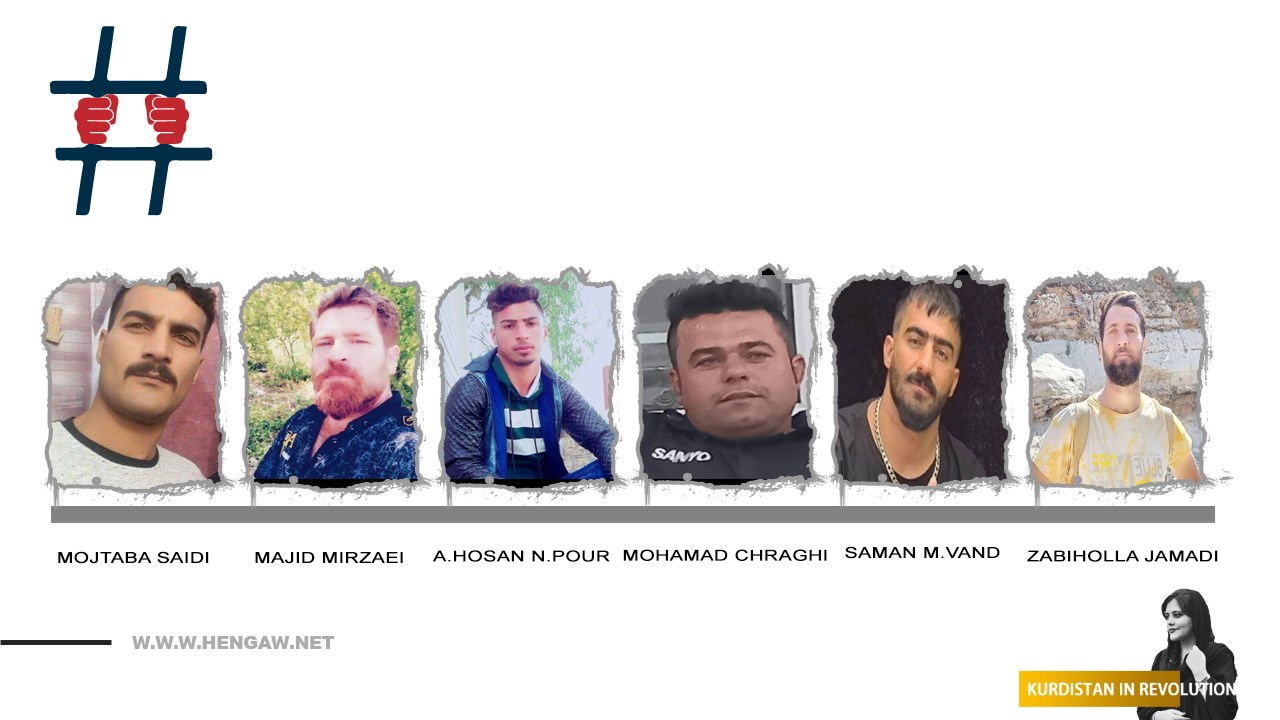 Hengaw: Thursday, February 3, 2023
During the attack of the Iranian government forces on the houses of citizens in Abdanan, Ilam province, at least six Kurdish citizens named Majid Mirzaei, Mojtabi Saeedi, Mohammad Chiraghi, Amir Hossein Namdarpour, Zabihullah Jamadi, and Saman Moradivandan were kidnapped.
According to the report received by the Hengaw Organization for Human Rights, at around 4 a.m. on Thursday, February 2, 2023, the Iranian government forces kidnapped four citizens from Abdanan during a raid on the homes of Mohammad Chiraghi, Amir Hossein Namdarpour, Zabihullah Jamadi, and Saman Moradivandan.
Also, 32-year-old Majid Mirzaei and Mojtabi Saeedi, both from the village of "Cham Kabud" in Abdanan, were kidnapped by these forces at the same time.
In the meantime, Saman Moradivandan was taken hostage by Iranian government institutions in the absence of his brother, Sajjad Moradivandan. He was recently released after a period of imprisonment and a hunger strike.
Sajjad Moradivandan was abducted on Tuesday, January 31, 2023, during an attack by Iranian government forces on a garden house near Masjed Suleiman. People came to the streets on Wednesday evening to protest the arrest of this citizen, which turned violent with the intervention of Iranian security agencies, and the government forces shot at the people, injuring at least six people.
The follow-up on the condition of these six citizens has been fruitless, and no information has been obtained about their current condition.
It is worth noting that Hengaw's sources have reported that more than 10 citizens were kidnapped in Abdanan by the Iranian government forces, but their identities have not been confirmed for Hengaw yet.
Based on the statistics registered in the Statistics and Documents Center of Hengaw, during the recent popular uprising and resistance in Abdanan, Ilam Province, more than 100 people have been kidnapped by the Iranian government forces, of whom 98 have been identified.