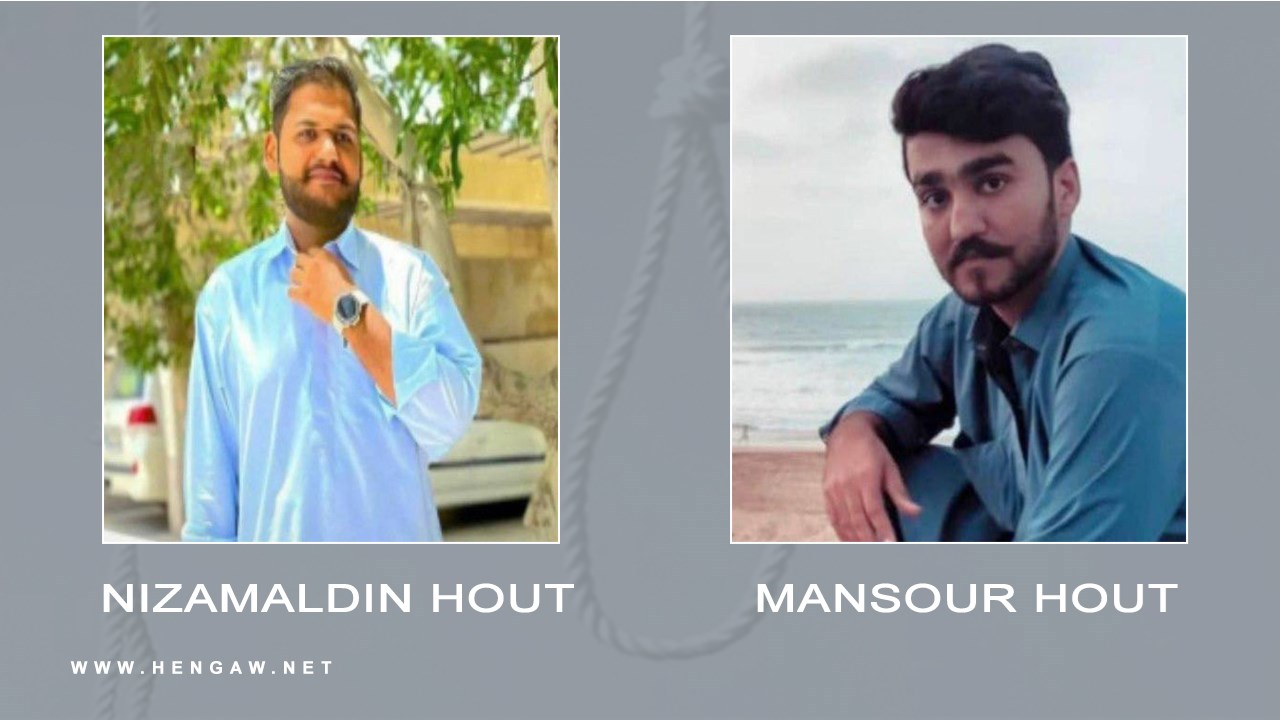 Hengaw: Sunday, February 19, 2023
The Iranian judiciary has sentenced two Baloch citizens, Mansour Hut and Nizamaldin Hut, to death who were arrested by the Iranian government forces during the protests in Balochistan.
According to the report received by the Hengaw organization for human rights, Mansour Hut, 27 years old, and Nizamaldin Hut, 20 years old, both residents of Chabahar city in Balochistan, were sentenced to death by Branch 2 of the Zahedan Criminal Court for the charges of "warfare" and "corruption on earth."
The court session of these two Baloch men was held on Sunday, January 8, 2023, while they were deprived of the right to access a lawyer.
Baloch civil activists reported that IRGC forces tortured Mansour and Nizamaldin Hut during their detention and forced confessions from them.
Mansour Hut and Nizamaldin Hut were arrested by IRGC intelligence forces in Chabahar during popular protests, and after an interrogation period and torture, they were transferred to Ward 9 of Zahedan Central Prison.
It should be noted that during the protests of the Jina revolution, four other Baloch citizens, named Shoaib Mirbaluchzehi Rigi, 18 years old; Kambiz Khorut; Ebrahim Naravii; and Mansour Dehmardeh, who had physical disabilities, were sentenced to death.