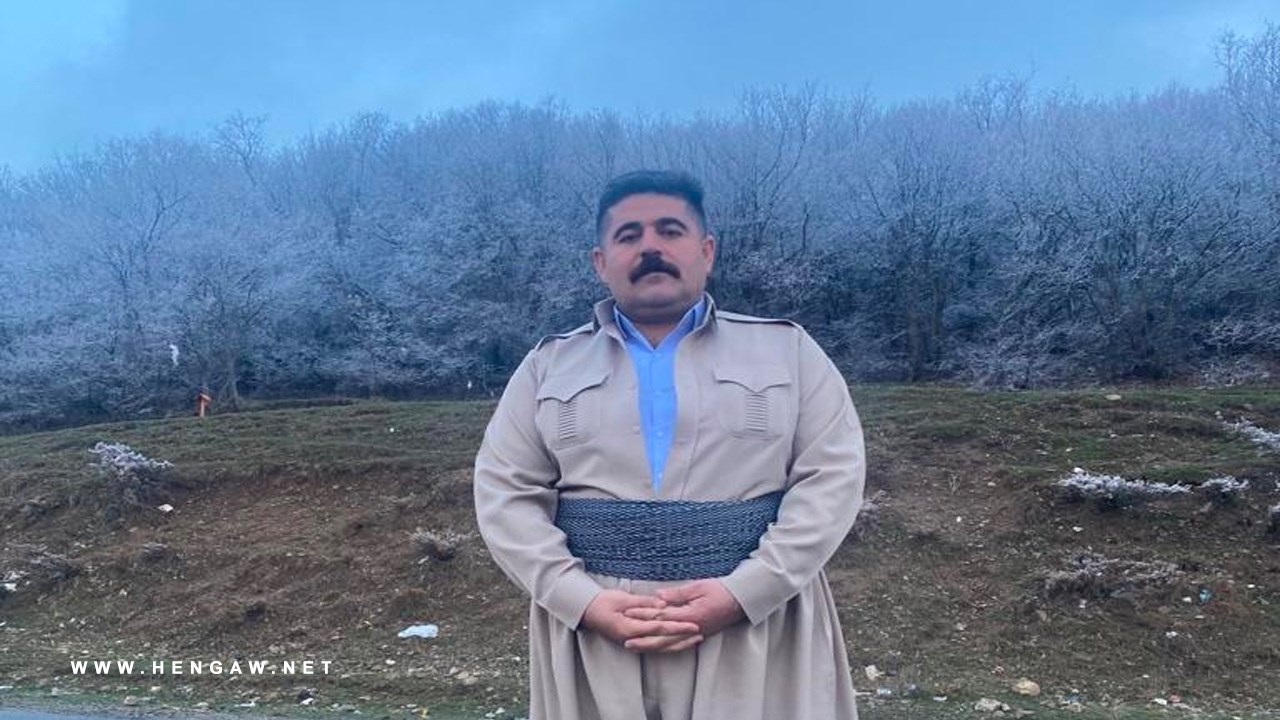 Hengaw: Monday, May 21, 2023

Bapir Barzeh, a Kurdish civil activist and former political prisoner from Piranshahr, who was arrested during the "Jin, Jiyan, Azadî" movement, was sentenced to one year in prison by the Criminal Court in Piranshahr.
According to the report received by the Hengaw Organization for Human Rights, Bapir Barzeh, from Piranshahr, was recently arrested by Branch 102 of the Criminal Court in Piranshahr headed by Judge Reza Qahremani Saglu and sentenced to one year in prison for charges such as "membership in opposition groups", "propaganda against the regime" and "rally and collusion" for committing a crime against internal security.

In addition, Bapir Barzeh is facing charges of "membership in the Kurdistan Democratic Party of Iran" in another ongoing case at the Iranian Islamic Revolutionary Court in Mahabad.
Bapir Barzeh was arrested by the Iranian government forces in Piranshahr on Tuesday, November 22, 2022, and was temporarily released from Naqdeh Central Prison with a heavy bail of 10 billion tomans (200,000 USD) on Thursday, January 26, 2023, until the completion of the proceedings.

Hengaw has been informed that he was severely tortured during his detention and was denied access to a lawyer and to visit his family.

This Kurdish civil activist was arrested and sentenced to prison by the Iranian government forces earlier in December 2017. He was finally released from Naqdeh prison on Wednesday, September 29, 2021, after serving a third of his 30-month sentence.