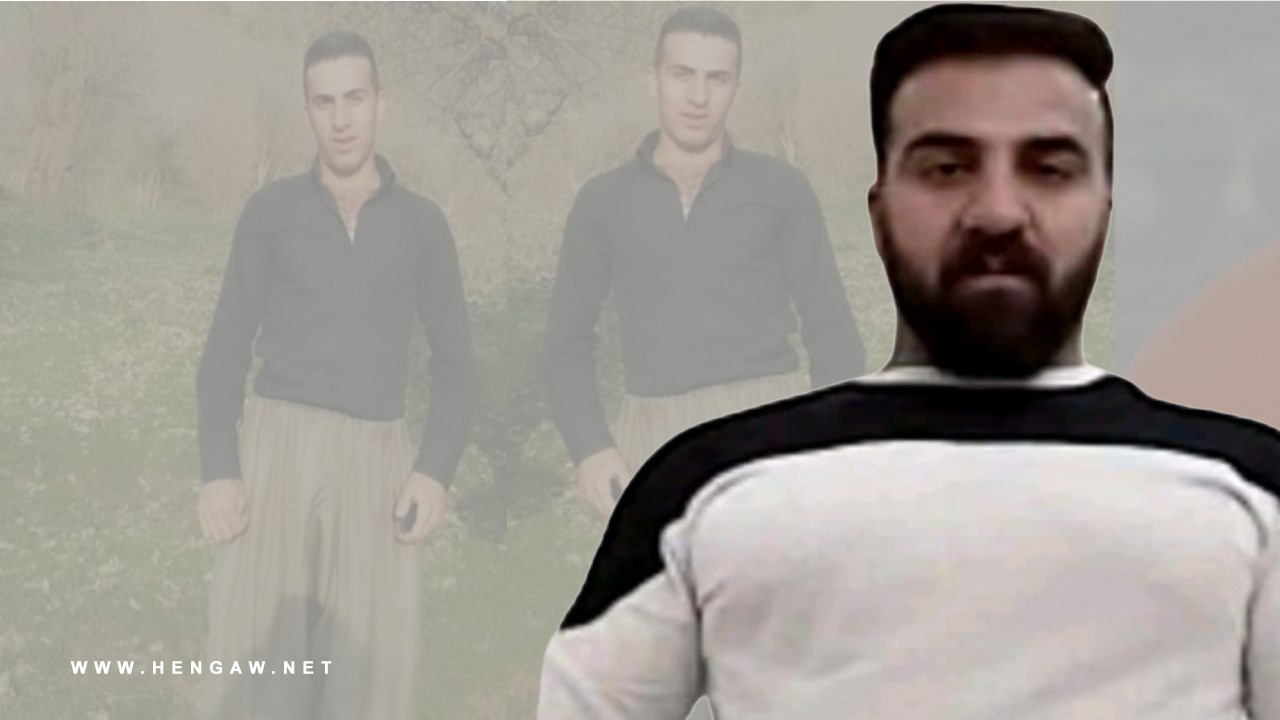 Hengaw: Wednesday, June 21, 2023
After 12 years of imprisonment, Hemn Mustafai a Political prisoners , from Marivan, was executed. He was sentenced to death on charges of "Murder of a Revolutionary Guards member".

According to a report received by the Hengaw Organization for Human Rights, at dawn on Wednesday, June 21, 2023, the death sentence of Hemn Mustafai a Political prisoners , from "Kani Dinar" village in Marivan, was executed in Sanandaj Central Prison.

While condemning Hemn Mustafai's execution, Hengaw urges the international community and human rights organizations to pay close attention to Iran's massive violations of the right to life.

On Monday, June 19, In order to execute his death sentence, He was transferred to a solitary cell in Sanandaj Central Prison.
Earlier in a report, while referring to the severe torture of Hemn Mustafai after the protests in Sanandaj prison in September 2022, Hengaw reported that Hemn Mustafai has been "threatened to get executed" by the Prosecutor General of Kurdistan Province in his tenth year of imprisonment.
Hemn Mustafai was arrested on March 1, 2013, on the charge of murdering a former member of the IRGC, named Ebrahim Mohammadi, in Marivan, and during the interrogation, he was forced to admit to the murder of this IRGC member under torture.

This prisoner was later sentenced to 4 years in prison by the Sanandaj Criminal Court on the charge of intentional murder and on the charge of possessing a weapon. It should be noted that the Iranian security institutions in Sanandaj wanted to open a case against Hemn Mustafai on the charge of "moharebeh" (waging War Against God), but this charge was rejected by the Supreme Court due to the lack of necessary documents and evidence.

Also in June 2017, he was transferred to solitary confinement at Sanandaj Central Prison for some time, and finally, after people protested in front of the prison and with the consent of the plaintiff, his execution was stopped.

Hemn Mustafai was a member of one of the Kurdistan opposition parties for some time before his arrest, and during this case, three other citizens named Bayan Kakekhani, Hiwa Dadafrin, and Khalil Shirzadi were arrested on the charge of participating in the murder of Ebrahim Mohammadi, whose forced confessions were titled "The Subject of Death," which was published on December 30, 2013, on the Press TV channel affiliated with the Iranian security institutions.