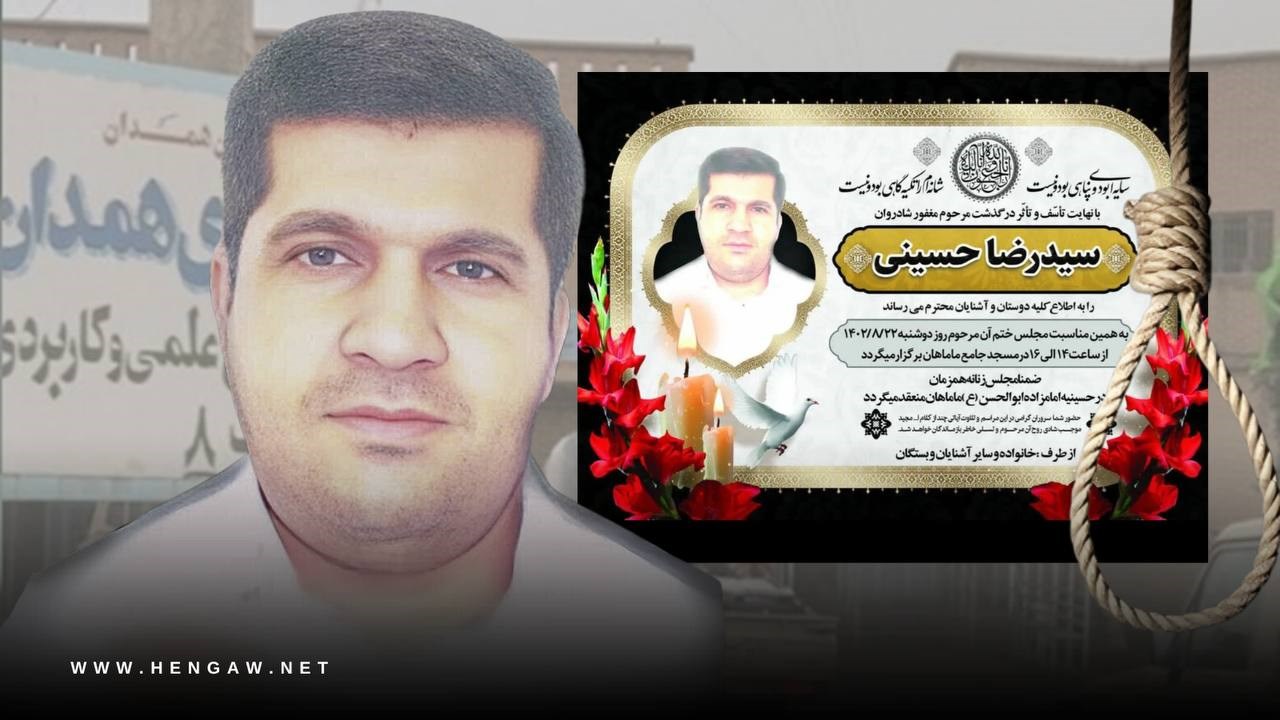 Hengaw; Wednesday, November 15, 2023
The death sentence of a Turkish prisoner named Seyed Reza Hosseini, a resident of Mamahan, who was previously sentenced to death for drug-related offenses, has been carried out in Hamedan Central Prison.
According to the report received by the Hengaw Organization for Human Rights, at dawn on Monday, November 13, 2023, the death sentence of a prisoner named, Seyed Reza Hosseini, from Mamahan, was carried out in Hamedan Central Prison.
Reliable sources confirm that this prisoner had been apprehended approximately five years ago on charges related to drug-related offenses and subsequently received a death sentence through the judicial system of the Islamic Republic of Iran.
It is noteworthy that, as of the time of this report, there has been no official announcement of this prisoner's execution in government-sanctioned media outlets, particularly those aligned with the judiciary.