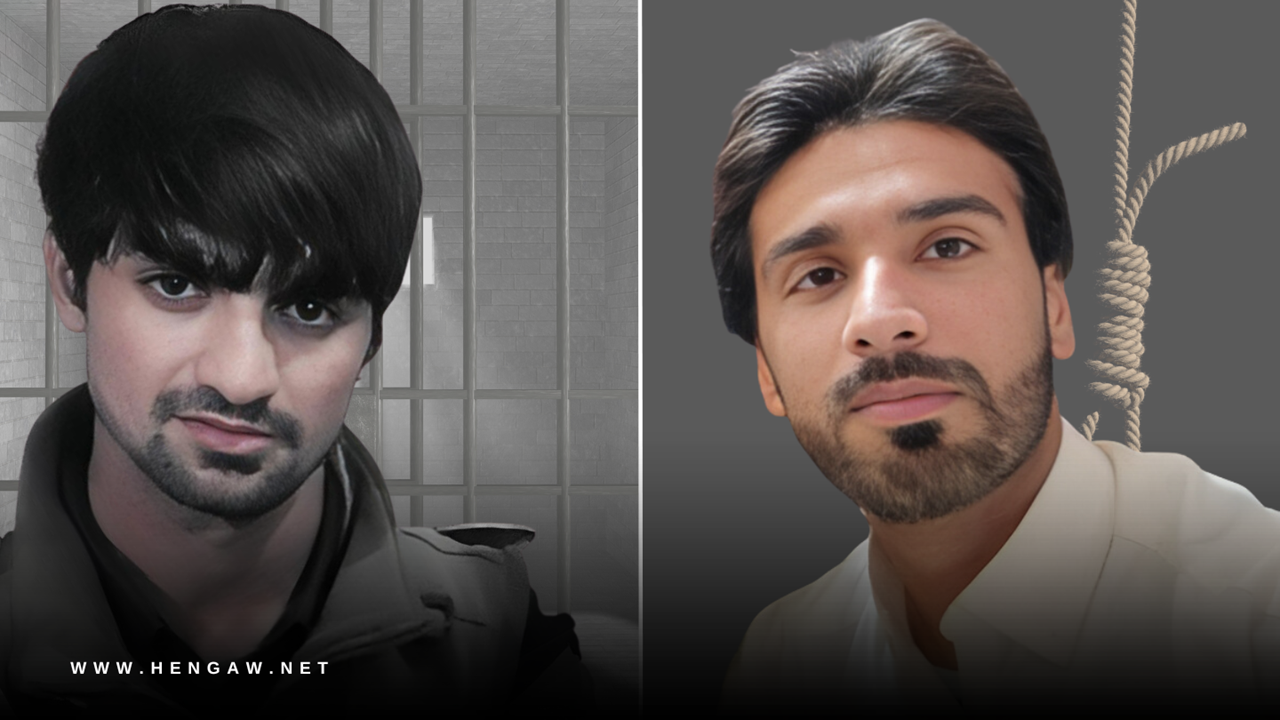 Hengaw: Tuesday, November 14, 2023
The judicial system of the Islamic Republic of Iran has rendered a verdict against Farshid Hassanzahi and Jamshid Hassanzahi, both Baloch protesters who were apprehended during the Women, Life, Freedom movement. The sentencing occurred in the twelfth month following their arrest.
According to reports received by the Hengaw Organization for Human Rights, Farshid Hassanzahi, aged 25, recently faced a death sentence in an online hearing conducted by the first criminal branch of the Zahedan court. In the same ruling, his counterpart, Jamshid Hassanzahi, aged 29, received a 25-year prison term.
Haalvsh news series disclosed that these two young activists from Zahedan, denied legal representation throughout detention and trial, were accused of "shooting at the vehicle of Cheshmeh Ziarat village police station" in Zahedan, resulting in these severe penalties.
Farshid Hassanzahi, employed as a construction worker, and Jamshid Hassanzahi, a father of two young children, endured mental and physical torment during their detention, aimed at coercing a confession.
The arrest of these protesters transpired on Thursday, November 24, 2022, amid the Jin, Jiyan, Azadi movement. Subsequent to enduring torture and interrogation, they were relocated to Zahedan Central Prison, where they remain confined.